---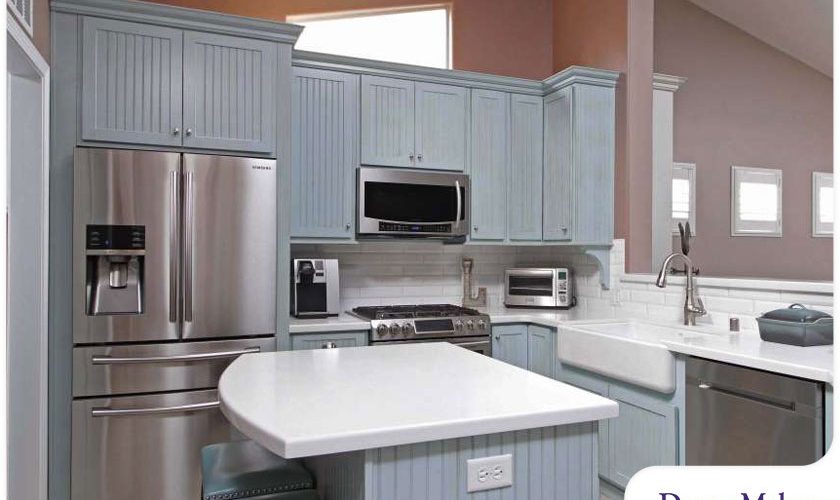 ---
You want to remodel your home not only to improve its appeal but also to make your daily life easier. One essential thing to consider when making upgrades to your living spaces is mobility. You want all parts of your home to be easy to navigate, especially for aging or physically challenged family members. Read on to find out things you should include in a mobility remodeling project.
Remodeling Checklist for an Accessible Home
Wide Passageways
When remodeling your home, be sure that the hallways and main living areas are wide enough for wheelchair and walker users.

Faucets With Extended Handles
All faucets in the house should be easy to reach and use. Fortunately, many styles of faucets with extended handles are available today. Consider faucets with electronic sensors if someone in the family has limited mobility or strength.

Rounded Countertops
You can lower the chance of injuries by investing in countertops with rounded edges. To make sure you are working with the right contractor for your project, do your research and ask for referrals. You may also go online and search "home remodeler near me" to get a list of local contractors in your area.

Proper Sink Depth
Sink depth is especially important for people who use wheelchairs. You can find sinks from certain manufacturers that are not as deep as standard ones.

Sliding Cabinet Doors
It is easier for wheelchair users to open and close cabinets with sliding doors.

Reachable Light Switches
All switches in your home should be reachable for someone in a seated position. Kids will also be able to easily switch lights on and off with easy-to-reach switches.

Grab Bars in Showers & Tubs
Make sure that your tub and shower includes grab bars. These areas of the bathroom should also have non-slip flooring and seats.
DreamMaker's Independence by Design™ Service
It is essential to work with a contractor you can trust, no matter what home improvement you are planning. When you choose Independence by Design™ service from DreamMaker Bath & Kitchen, you can rest assured that your home will be accessible. Our team is committed to creating safe and independent living spaces while meeting your personal needs. 

Need a bathroom or kitchen quote? Turn to DreamMaker Bath & Kitchen of Beaverton. Give us a call at (503) 214-2167 or fill out our contact form to start a conversation with a design expert.