---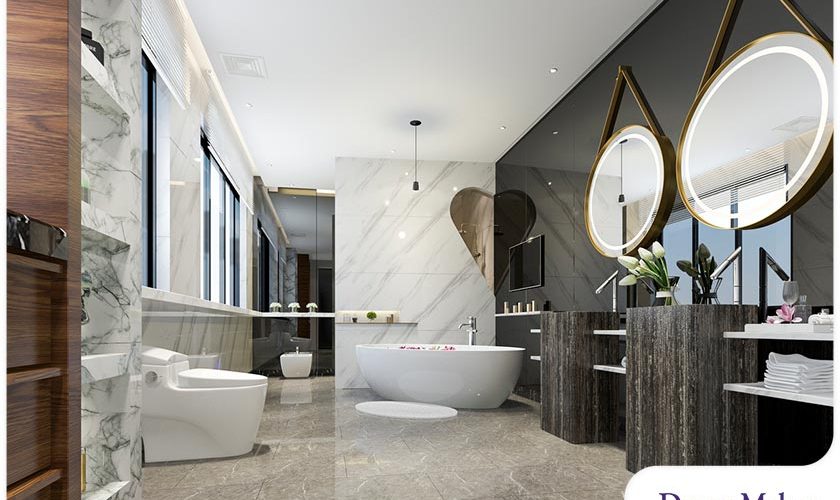 ---
Renovating your bathroom will boost its appeal and functionality. You can make the most of your investment by working with a reliable bathroom contractor and making sure your space meets the needs of your household. It also helps to know which features you should prioritize in your project. Keep reading to discover essential features you should consider when planning a bathroom remodel.

Efficient Layout
Start your project right by planning a good layout for your bathroom. Always consider how many people will use it. Also, think of ways you can maximize the existing features of the room. Placing fixtures in the right locations will improve the appeal of your bathroom as well. For example, be sure that the toilet is not the first thing people see when they enter the room.

Faucets
You can make a statement in your bathroom by choosing appealing fixtures. Today, you have more color and style options than ever. You can go for elegant finishes, such as gold or copper, to make your bathroom stylish. A black or dark-colored tap can add some contrast to an all-white or light-colored bathroom.

Sink
If you have space and more than one person is using the bathroom, it might pay to invest in a double sink. It makes more sense to choose a wall-mounted sink if your bathroom has sufficient space. The shape and style of your sink should complement the rest of the features in the room. A skilled remodeler can help you select the best fixtures for your space. You can go online and search "bathroom remodeler near me" and you will get a list of local companies in your area.

Vanity
With a good layout, you can still have a vanity even if your bathroom is small. For instance, a wall-hung vanity works great in small spaces. When selecting a vanity, consider how much storage you need and who will be using it.

Shower & Bath
The shower and bath are two of the most-used features in a bathroom, making it vital to choose the right one for your needs and space. Choose a showerhead with the water flow you are looking for and consider the people who will use it. A bathtub is something you should consider if you have kids or aging family members. It will not only improve the functionality of your bathroom but also make it feel more luxurious.

Turn to DreamMaker Bath & Kitchen of Beaverton for your home remodeling needs. As an experienced bathroom remodeler, you can rely on our team to help you make the best choices for your project. Give us a call at (503) 214-2167 or fill out our contact form to start a conversation with a design expert.