---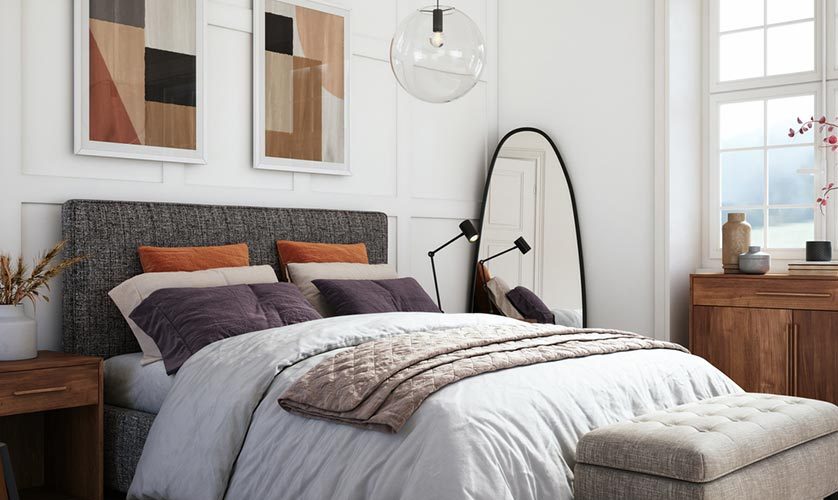 ---
Creating a cozy and sleep-friendly bedroom involves thoughtful planning. It should be designed in such a way that it fits your individual preferences and needs, as well as improve sleep quality and enhance your overall well-being. Check out these interior remodeling tips from DreamMaker Bath & Kitchen of Aiken that you can use as a starting point to make your bedroom the coziest space in your home.
Furniture You Can Start With
Opt for furniture that is comfortable and inviting. Invest in a comfortable mattress and high-quality bedding. Consider memory foam or a mattress that suits your sleep style. Layer your bed with soft sheets, warm blankets, and comfy pillows.
Beautiful, Timeless Colors
Bright colors have charm, but for a cozier bedroom, consider muted or darker shades. Soft, calming colors like muted blues, greens, or earthy tones can help create a relaxing atmosphere. A home remodeler can guide you on color choices that resonate with tranquility and relaxation.
Exceptional Lighting
Lighting also plays a pivotal role in promoting warmth in your bedroom. Install blackout curtains to block out external light and create a dark, peaceful sleeping environment. Install dimmer switches to adjust the lighting to your preferred level, making it easier to wind down in the evening.
Designing a Sleep-Friendly Bedroom
If you have the budget and space, consider expanding your bedroom to create a more spacious and comfortable environment. Also, adding an ensuite bathroom can provide convenience and privacy, reducing disruptions during the night.
Regardless of the size of your bedroom, ensure there is adequate insulation to help maintain a comfortable temperature while you sleep. Installing energy-efficient windows can also improve insulation and noise reduction, enhancing the overall comfort of your bedroom. Heated flooring might also be useful in keeping your bedroom cozy in colder months, making it more comfortable to step out of bed in the morning.
Let's Start a Conversation!
Transform your bedroom into a cozy sanctuary with the help of DreamMaker Bath & Kitchen of Aiken. You don't have to look far and wide for a "remodeling contractor near me", because our team has the experience and expertise to come up with a bedroom design that meets your needs and budget. We serve homeowners in North Augusta, Graniteville, New Ellenton, Beech Island, Barnwell and Edgefield Park. Call (803) 266-1913, or fill out our contact form to schedule a consultation.