---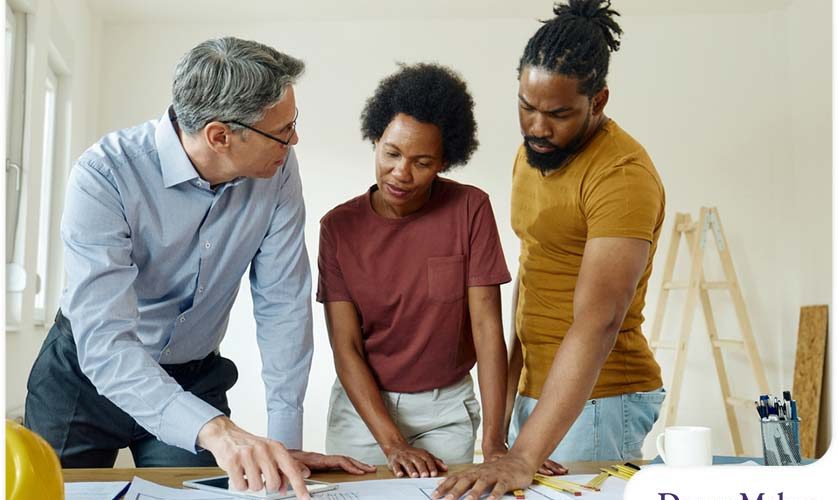 ---
DreamMaker Bath & Kitchen of Aiken is proud to provide a simple, stress-free approach to help you achieve your dream home. Our experts take the worry and hassle out of remodeling by delivering a result that meets both time and budget expectations, plus quick solutions for common problems.
Our DreamMaker Design Consultation Process
With our innovative DreamMaker design consultation process, we will work with you every step of the way so you can feel confident in your investment, knowing that we will carefully consider your needs. Here's what you can expect during your consultation with our team:
First Meeting
Our innovative design consultation process begins with a meeting, either face-to-face at a design center or through a webinar. Here, one of our designers will listen carefully as you discuss the goals you have in mind. You can bring images of living spaces that serve as ideas or inspiration for the design you're aiming for.
Home Survey
After we've identified what your dream home could look like, we will schedule a home survey. Here, we'll visit your home and take measurements, considering your exact specifications. We call this "the art of precision." It involves almost every element, from cabinets to countertops, faucets to flooring — all down to the last detail! The more information we obtain about your home, the more accurate the bathroom or kitchen estimate will be.
Design Review and Agreement Signing
With specifications in hand, we draft several conceptual designs based on your needs. Reviewing your preferences allows us to create an agreement detailing projected costs, including the bathroom cost. The agreement also includes timelines for each part of the project. Hence, you know what to expect from each party involved.
Pre-Start Conference Meeting
Next, we set up a pre-start conference meeting where the design team can answer questions before work begins. During this meeting, we also confirmed how communication will occur throughout the project.
Your Project Manager
A designated project manager will provide consistent updates on project's progress and ensure that all safety protocols are followed during job completion. The project manager will also serve as another point of contact should circumstances arise, when additional information is needed or changes occur due to unforeseen circumstances, such as bad weather, among other things. This plan allows everything to run smoothly, so there are no surprises along the way!
DreamMaker's Commitment
DreamMaker Bath & Kitchen of Aiken is committed to making your design vision come true. We are here with you throughout the project. We are dedicated to helping guide you on all decisions while keeping things within your budget and timeframe expectations. Our expertise and technology-enabled processes ensure that dream remodeling ideas come to life quickly, precisely, and conveniently!
Let's Start a Conversation!
If you've ever wondered, "where can I find a general contractor near me to make my home renovation dreams come true?" Well, look no further than DreamMaker Bath & Kitchen of Aiken! Expect an enjoyable experience when you choose us to handle your home remodeling needs. We will communicate with superior workmanship throughout the renovation process in line with our Code of Values™.
To schedule a conversation, call us at (803) 266-1913, or fill out our online form! We work with homeowners in North Augusta, Graniteville, New Ellenton, Beech Island, Barnwell and Edgefield Park.