---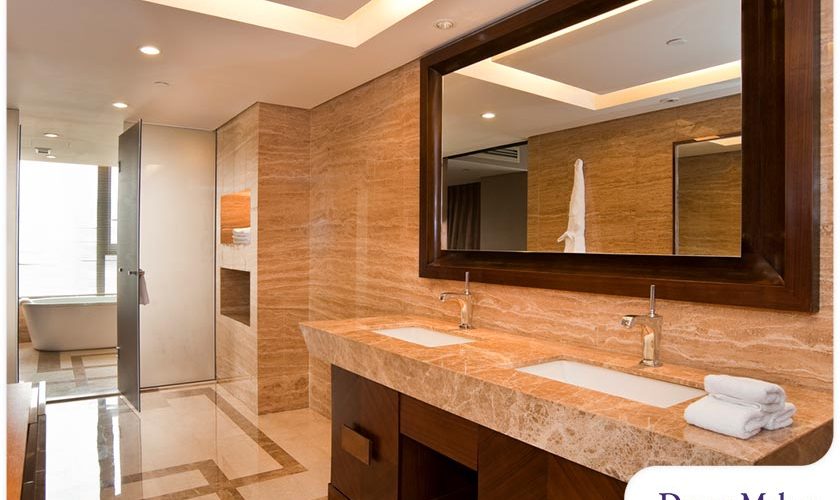 ---
Bathroom remodeling is among the more complex home remodeling projects, which is probably why a lot of myths and misconceptions persist about it. But don't let them discourage you from getting the bathroom that you deserve! In today's post, local bathroom contractor DreamMaker Bath & Kitchen of Aiken debunks common bathroom remodeling myths.
Some Common Myths
"Bathroom remodeling takes a long time."
It is true that bathroom remodels take longer compared to other types of home remodeling. From planning to completion, a typical bathroom remodel takes about two weeks with a professional remodeler. Myths about protracted timelines may be due to people hiring inexperienced installers for complex jobs like tiling and installing fixtures, which can slow things down significantly.
This underlines the importance of working with an experienced bathroom remodeler – a well-organized professional will have the experience and know-how to make sure that the project is completed on time.
"DIY bathroom remodeling can save you money."
One of the main draws of DIY home improvements is that you're supposed to save money by buying the materials yourself and doing all the labor and design work, e.g., "cutting out the middleman". But DIYers often fail to consider the other work that is needed to ensure a bathroom remodel's success: permits and other paperwork, hiring licensed plumbers and electricians, and insurance coverage, to name a few.
Unless you're a regular DIYer, you probably don't have the tools needed for the job. This means whatever you save on materials and labor will be spent on tools that will likely end up in storage afterwards. There's also the time that you'll devote to the project. Professional bathroom remodelers take less time to finish a project and give you more time to spend on more important things, like your family.
"Bathrooms don't need ventilation."
A window does not provide enough ventilation to a bathroom. In fact, a bathroom needs ventilation even more than the other rooms in the house. A vent fan is necessary to remove excess moisture that may cause rot and mold growth.
Let's Start a Conversation!
Searching online for a "bathroom contractor near me"? DreamMaker Bath & Kitchen of Aiken offers a wide range of professional remodeling services, including bath and shower remodeling. To get started with a no-obligation consultation, call us at (803) 266-1913 or contact us online! We serve homeowners in North Augusta, Graniteville, New Ellenton, Beech Island, Barnwell and Edgefield Park, as well as the surrounding communities.