---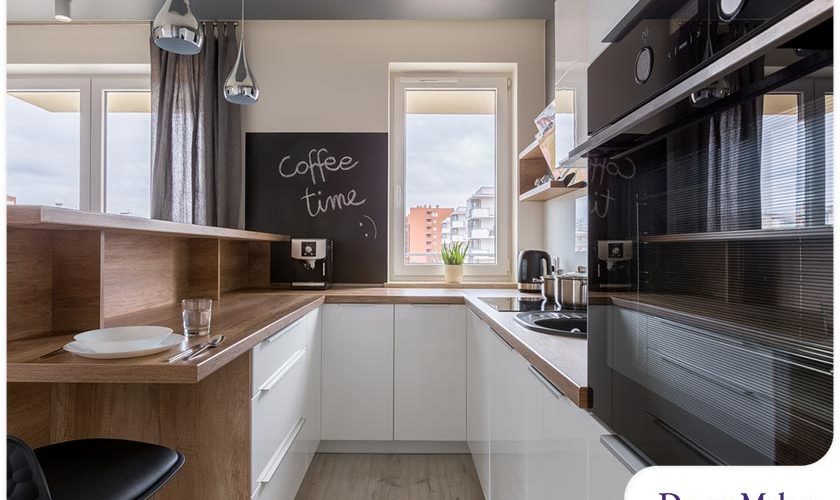 ---
The layout is one of the key considerations when planning a kitchen remodel. With several layouts to choose from, you have to weigh the pros and cons before you sign the kitchen estimate from your remodeler. In today's post, DreamMaker Bath & Kitchen of Aiken takes a look at the pros and cons of a U-shaped kitchen layout.
A traditional U-shaped kitchen layout is built around three walls, each equipped with cabinets and appliances. In homes with open floor plans, the same layout can be achieved with two walls and a countertop, either freestanding or fixed, taking the place of the third wall. This keeps the kitchen connected to the rest of the house while maintaining the functionality and advantages of a U-shaped layout.
Pros of a U-Shaped Kitchen
A U-shaped kitchen offers many benefits, some of which include:
Plenty of counter space. Thanks to its continuous shape, a U-shaped kitchen has plenty of counter space, which means you can have the work area you need and still have some to spare for other purposes, like an informal dining table. Since the floor area is consolidated in the middle, moving from one work area to another can be as simple as turning around. A U-shaped layout also provides enough space for multiple cooks, making it the best layout if you often have others helping you out in the kitchen.
More separation. Some open floor plans tend to bleed into each other instead of having clearly defined spaces, as is often the case with L-shaped layouts. The third wall or countertop in a U-shaped layout provides additional separation that can let you focus on your tasks in the kitchen.
More storage space. The aforementioned third wall also affords more vertical space, which means more kitchen cabinets and more storage. The consolidated floor space may be able to accommodate a kitchen island, which adds even more storage, counter space and seating.
Cons of a U-Shaped Kitchen
U-shaped kitchens are not suitable for every home. Consider the following drawbacks.
It can feel cramped. Having a kitchen with efficient work areas can feel cramped, but this underlines the importance of working with an experienced kitchen remodeling design team, one that can tailor design solutions. If properly designed, you can reap all the benefits of a U-shaped kitchen with just the right spacing.
Corner cabinets are tricky. If your kitchen design involves wall-to-wall cabinetry, the corners are going to be tricky. Fortunately, there are many cabinet designs that address this problem, and you can work with your remodeler to find the best one for you.
Let's Start a Conversation!
Searching online for a "kitchen remodeler near me"? DreamMaker Bath & Kitchen of Aiken offers a wide range of professional remodeling services, including kitchen remodeling. To get started with a no-obligation consultation, call us at (803) 266-1913 or contact us online! We serve homeowners in North Augusta, Graniteville, New Ellenton, Beech Island, Barnwell and Edgefield Park, as well as the surrounding communities.