---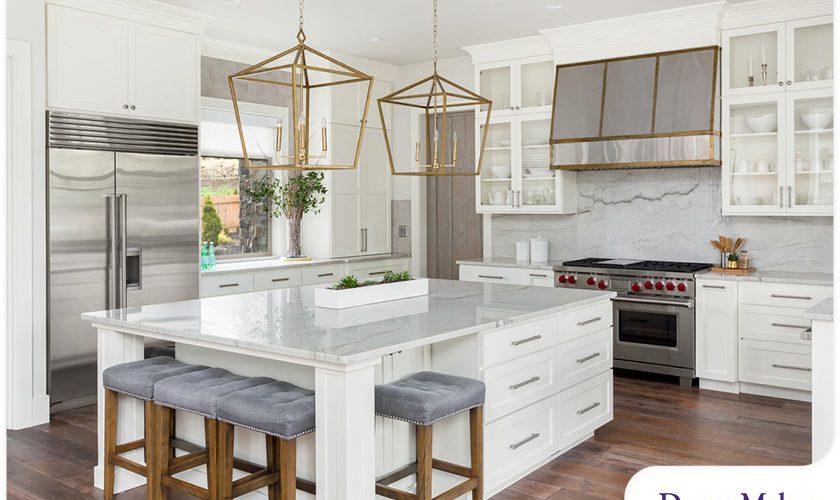 ---
Contemporary kitchens are known for their simple, geometric lines. This style has been a popular choice among homeowners who aim for a more fashionable look. Contemporary kitchens have several traits that set them apart from the modern look. Today, kitchen remodeler DreamMaker Bath & Kitchen of Aiken has some expert tips on how to transform your kitchen into a contemporary space.
The Fundamentals of Contemporary Kitchens
Asymmetrical balance is very popular in contemporary kitchens. Steel, linoleum, plastic, chrome, molded plywood, laminate, glass, acrylic and concrete are some of the common materials used to create the "clean" look of a contemporary kitchen. If you don't want an overly industrial kitchen, your remodeler may incorporate natural materials such as granite, slate, stone and wood. Natural materials also help to stabilize the color palette of your kitchen, making it more appealing.
Cabinets
Cabinets and moldings should be kept simple and clean, with only a few decorations to make them stand out. The frame of the cabinet is usually hidden by slab-front doors with no raised panels. This results in clean, sleek lines that you can see from far away. Some designs have both door knobs and door pulls for cabinets and drawers.
Countertops & Backsplashes
Contemporary kitchens often have stone countertops. Engineered stone designs can now be created with seamless edges and in a range of colors and designs. Quartz and recycled glass have also gained popularity in recent years. Your home renovator may add butcher block countertops to a modern rustic kitchen to create contrast. A stunning backsplash can be created using glass mosaic tiles, tumbled stone, slate and various ceramic tiles.
Colors
Subtle colors are typical selections for a contemporary kitchen. You can paint your kitchen cabinets or stain them for a more modern look. Choose two-tone cabinet colors, like gray for the island and white cabinets, or one color for the bottom cabinets and another for the upper cabinets.
Flooring
For flooring, both wood and tile are excellent options. Vinyl plank flooring is a popular choice because of how easy it is to keep clean. The openness of contemporary homes necessitates that the living, dining and kitchen areas all have the same look and feel.
Let's Start a Conversation!
Save your time searching "kitchen contractor near me" online and let DreamMaker Bath & Kitchen of Aiken design and build your dream kitchen. We strive to improve the quality of your life by creating a kitchen that meets your exact requirements. Call us at (803) 266-1913 or fill out our contact form to schedule an appointment.