---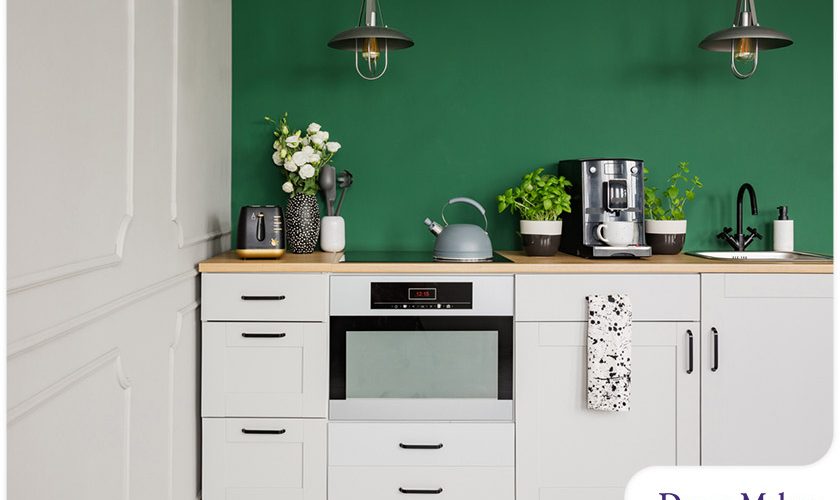 ---
Home renovation projects are one of the most popular ways to welcome the new year! Choosing color is important as you start planning your interior renovation. The color of your paint is a fundamental factor that can dictate the mood of the room. To help you decide what colors you will use in 2022, DreamMaker Bath & Kitchen of Aiken has the biggest color trends for interior remodeling.
Blues & Greens Dominate
The biggest paint companies have released their 2022 Color of the Year. Since recent years have brought us trends such as grand millennial style and cottage core styling, it's no wonder we're seeing a general sense of nostalgia creep into color palettes for 2022. According to the experts, light blues and greens are the clear trend in home interior design.
Laurel Leaf by Better Homes & Gardens
Laurel Leaf is a dusty green shade that mimics the color of eucalyptus leaves. It's a deep, natural color that has a soothing appeal. To create a relaxing theme, Laurel Leaf can be paired with creamy whites, cozy beiges and light to medium brown tones. Laurel Leaf is said to foster concentration, making it a good choice for interior remodeling projects such as offices and reading nooks.
Very Peri by Pantone
For 2022, Pantone created a new shade for its Color of the Year – the first time in the company's 23-year history that it didn't select from its library of existing shades. PANTONE 17-3938 Very Peri is a vibrant periwinkle with a bit of blue. Experts advise pairing Very Peri with muted shades from nature for a balanced and comforting look.
October Mist by Benjamin Moore
For Benjamin Moore, October Mist 1495 is 2022's color. It's a soft, silvery-green shade that serves as the foundation for the brand's larger 2022 color trends palette. It goes well with dark shades as it mimics a botanical color of the pale green flower stem.
Let's Start a Conversation!
For your 2022 home remodel plans, trust DreamMaker Bath & Kitchen of Aiken. We offer professional home improvement services that keep your home in style. Call us at (803) 266-1913 or fill out our contact form to schedule an appointment.