---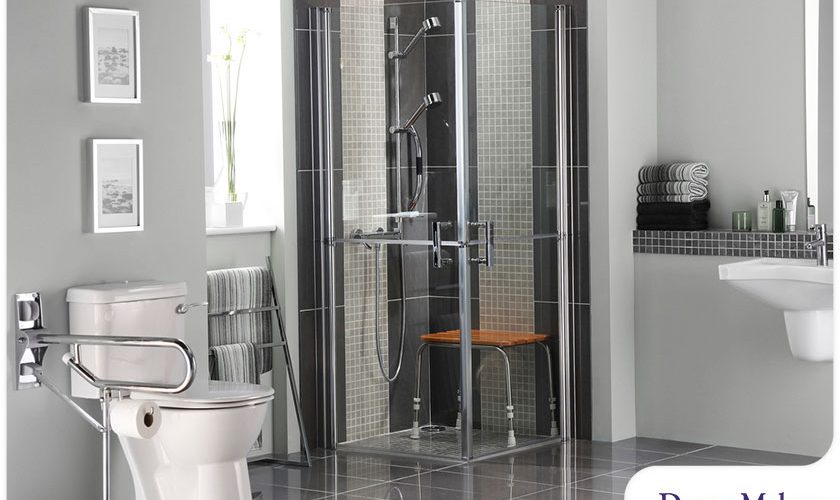 ---
For homeowners with loved ones who have limited accessibility or are themselves in the same situation, safety and mobility remodeling can make it easier to perform daily tasks, such as bathing and preparing meals. In today's post, DreamMaker Bath & Kitchen of Aiken shares a remodeling checklist to create an accessible home.

Kitchen

The kitchen is the busiest area in any home, where utility comes before aesthetics. The following are parts of the kitchen that will need to be changed for better accessibility:

Aisle width — Kitchen aisles need to be wide enough to accommodate wheelchairs and walkers, with some room to maneuver and perhaps allow enough space for a second person to pass through.
Sink depth — The kitchen sink will also need to be accessible to someone sitting in a wheelchair, which means you have to choose a shallower version of a standard kitchen sink.
Faucets — Faucets come in all shapes and sizes, including those with features such as extended handles and spouts. Electronic sensors can help individuals who have limited to no use of their hands.
Countertop height — Consider a two-tiered countertop design to allow comfortable use whether sitting down or standing up. It may result in a slight increase in your kitchen quote, but what you get in accessibility can be worth it. Cabinetry can also follow a two-tier scheme.
Bathroom

Changes to the bathroom should allow an individual to require minimal assistance when performing most bathroom activities.

Switches & power outlets — Both need to be at a height where it can be accessed by someone in a seated position. Small children who can use the bathroom unsupervised can also benefit from this.
Grab bars — Grab bars allow mobility and can help prevent accidents in the bathroom. It's best to ask the person who will be using them to help determine the location of these grab bars.
Walk-in tub — A walk-in tub features side door access that allows access without needing to step over the bathtub rim. Walk-in tubs are designed to be sat in—as opposed to standard tubs where one reclines—making it possible to move from wheelchair to tub and back with little to no assistance.
Independence by Design

We at DreamMaker Bath & Kitchen are dedicated to creating spaces that promote safety without compromising functionality. With the Independence by Design service from DreamMaker Bath & Kitchen, we'll help you make informed decisions on designing a home that fulfills your family's needs, especially in areas where accessibility is essential.

In addition to covering the items on the checklist, our remodeling services also include installation of equipment such as lift systems that allow easy movement between floors, ramps that facilitate indoor and outdoor movement, and zero-barrier transitions between rooms or within the same space.

Let's Start a Conversation!
DreamMaker Bath & Kitchen of Aiken offers a wide range of professional remodeling services, including kitchen, bath and shower remodeling. Stop searching online for a "home remodeler near me" and get started with a no-obligation consultation by calling us at (803) 335-1758 or contacting us online. We serve homeowners in Barnwell and Edgefield Park, as well as the surrounding communities.