---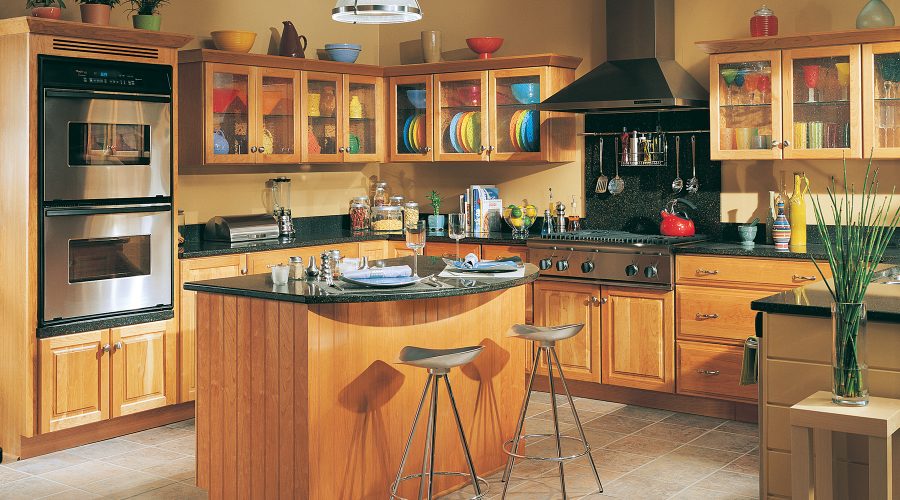 ---
Whether you're interested in a traditional, contemporary or transitional kitchen remodeling project, you've probably thought about adding a kitchen island or breakfast bar. But what's the difference between the two and how do you choose? DreamMaker Bath & Kitchen of Wilmington has some ideas to share.
The Kitchen Island
An island is essentially a standalone counter. Usually placed in the center of a kitchen, it is not attached to any other counter or wall. It can bridge work surfaces and help to improve meal prep times, letting you install whatever you may need to boost functionality in the kitchen. Some homeowners add stovetops or sinks to kitchen islands while others choose to leave them bare. An island can also be used to add convenient storage space.
Where it's ideal: kitchens that are more square than rectangular.
The Breakfast Bar
A breakfast bar is similar to an island in that it adds counter space to a kitchen. It is different in that it comes with seating and is attached to either an existing counter or wall, featuring only three usable sides. It is typically higher in height than kitchen counters. 
Where it's ideal: kitchens that are narrow; transitional areas between kitchens and dining rooms.
The Compromise: Add a Breakfast Bar to a Kitchen Island
Depending on your preferences, a breakfast bar can be of a different counter material than a kitchen island to delineate areas. It can also be as simple as adding stools to one side of your kitchen island to serve as space for eating and entertaining.
Let's Start a Conversation
Whether you decide to include a breakfast bar or kitchen island (or both!) in your design, you can count on trusted kitchen remodeler DreamMaker Bath & Kitchen of Wilmington to take care of all your remodeling needs. To learn more about our products and services, simply give us a call at (910) 212-5889.