---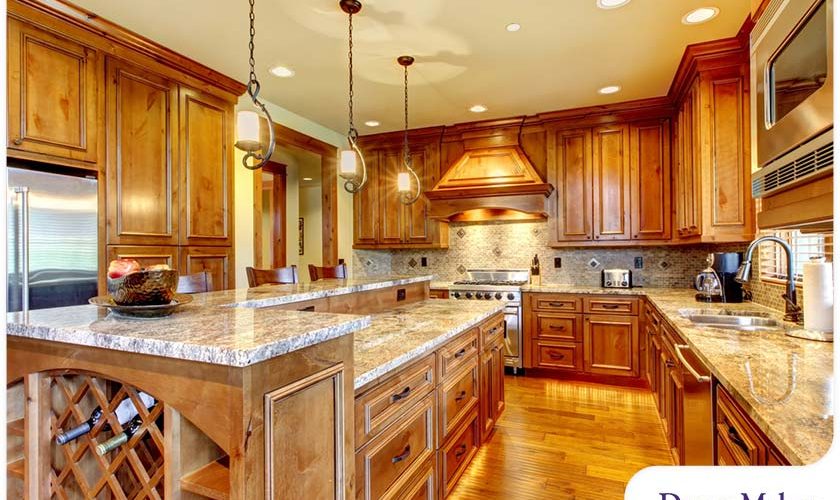 ---
According to kitchen remodeling experts, one of the current design trends in kitchens is mountain contemporary. Done properly, this style can transform your kitchen into a warm and rustic space. In this post, DreamMaker Bath & Kitchen of Wilmington discusses the key elements that can help you bring mountain contemporary kitchen design to life.

Mixed Wood & Stone

To bring mountain contemporary design into your kitchen, your kitchen remodeler will definitely use the key elements of wood and stone. Remember: the style is meant to replicate the great outdoors inside your home so you'll want earthy elements in your kitchen. To accomplish this, experts recommend that you install stone countertops paired with elegant wood cabinets.

Textured Surfaces

To achieve mountain contemporary design, focus more on texture instead of color. This means you'll need to make use of woods with prominent grain and knots in your remodeling project. You may want to consider textured concrete and stone instead of the smooth glass and metals that are often found in other kitchen styles.

Maximized Windows

While you can use pendant lanterns to light up the mountain contemporary design, we also recommend that you fully utilize the windows in your kitchen. An abundant amount of light and great views of nature will also bring the outdoors into the comfort of your home.

Rustic Stools

If your mountain contemporary kitchen has an island, use rustic stools for seating. This adds a natural and earthy feel that reinforces the mountain contemporary design.

Let's Start a Conversation!
Need a professional to help you come up with the perfect kitchen design? Look no further than DreamMaker Bath & Kitchen of Wilmington, the trusted local expert for kitchen and bathroom remodeling projects. Give us a call at (910) 212-5889 or fill out our contact form to start a conversation today! You may also visit our website for updates related to COVID-19 and to learn more about our DreamMaker Virtual Modified Process. We serve homeowners in Carolina Beach, Carolina Place, Pender County and many surrounding communities.