---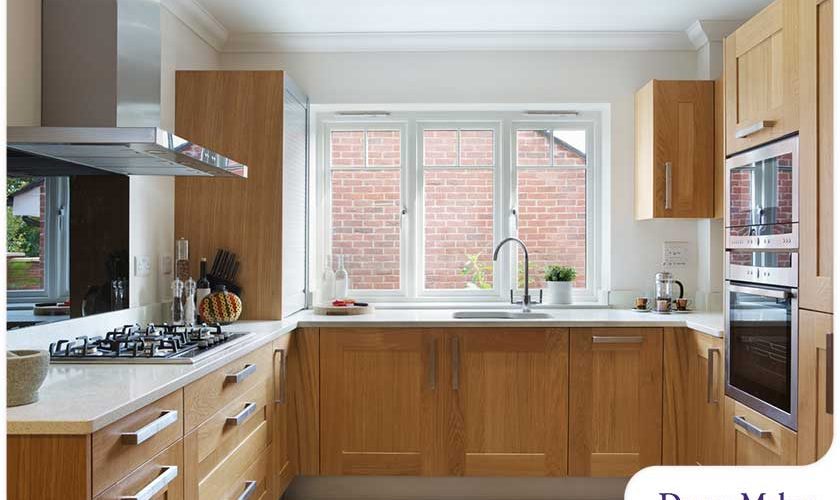 ---
The average size of kitchens in American homes has grown considerably in the last few years, now ranging between 100 to 200 square feet. Despite this expansion, space is still at a premium for many modern houses. If this is your situation, you can add more floor area to your kitchen with a kitchen bump-out.

The Difference Between Bump-Outs & Full Additions
The obvious solution to cramped kitchens is to have your kitchen remodeler add a whole room to your home. Unfortunately, this is not a practical choice for some homeowners. The middle ground between not remodeling a kitchen and a full addition is a bump-out.

Bump-outs quite literally "bump out" of the side of your home, giving your kitchen a little bit of extra floor space that is not quite the size of a brand-new room. Kitchen bump-outs are also called micro-additions, kitchen add-ons or kitchen additions.

Why Choose a Kitchen Bump-Out
Bump-outs are exclusive to kitchens, so you'll only be adding space to the one room. They are perfect for homes with property sizes that limit the construction of an additional room. Because they are not sized as a full room, most bump-outs do not need additional heating and cooling. All this makes bump-outs a more affordable choice compared to a full room addition.

Despite being small, a kitchen design for a bump-out still requires a construction permit and, in some cases, the addition of a foundation. Matching the style and design of the bump-out with the rest of your existing kitchen can also be challenging, both on the interior and exterior.

Important Pointers About Kitchen Bump-Outs
Exterior walls of homes are always load-bearing, so talk to your remodeler about this before deciding to tear down any wall. A bump-out will also need additional roofing. Any changes to your existing plumbing and electrical system can also drive up the cost of your kitchen bump-out.

Let's Start a Conversation!
Explore the possibilities for your kitchen with the help of our professionals at DreamMaker Bath & Kitchen of Wilmington. Give us a call at (910) 212-5889 or fill out our contact form to start a conversation today. We serve homeowners in Marsh Oaks, Porters Neck, Carolina Place, Pender County and all nearby areas.