---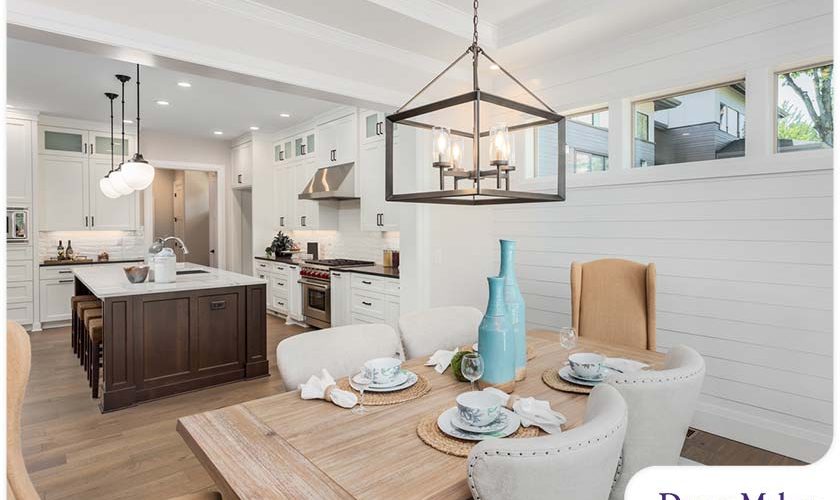 ---
Open-plan layouts have taken over the hearts of many homeowners. However, with no defined borders and a view of the entire room, it can also be tricky to design an open space. With these home remodeling tips from DreamMaker Bath & Kitchen of Wilmington, you can make the best of an open floor plan.

Choose a Style

People sometimes choose too many styles when picking out furniture or decor, making the entire space look complicated and busy. Instead, focus on one style that will work throughout your open space. Design elements do not have to match, but they should at least come from the same family. Furniture and accessories made from different materials can still look visually coherent if you select pieces thoughtfully.

Establish Zones

With the absence of defined borders, it is crucial to zone your open-plan space. There should be assigned areas for cooking, dining, relaxing, etc. Using area rugs is one simple way of establishing a particular zone. And once you have created zones, make sure to implement a sense of visual continuity among them.

Plan Lighting

Home renovation contractors recommend taking your time in designing your lighting. You want to set a particular mood in certain areas of your open-plan space. You may want lights to be a little dimmer or warmer in some areas and a little brighter in others. Apart from that, you should consider furniture placement as well. Ensure that the lighting is where it needs to be.

Use Appropriately Sized Furniture

It's not uncommon to think that open-plan spaces can accommodate very large furniture. However, if your furniture is too big for a particular zone, it can hinder the flow of traffic and make the area look cramped. When selecting furniture, make sure you have the ideal measurements for the space with you. Keep in mind that there should still be enough space for you to move around once the furniture is placed.

Let's Start a Conversation!
DreamMaker Bath & Kitchen of Wilmington is a trusted home improvement company with years of experience in the industry. We handle closet design, refacing, countertops, lighting and more. Call us at (910) 212-5889 or fill out our contact form to start a conversation! We serve customers in Carolina Beach, Forest Hills, Port City, Pender County and more.