---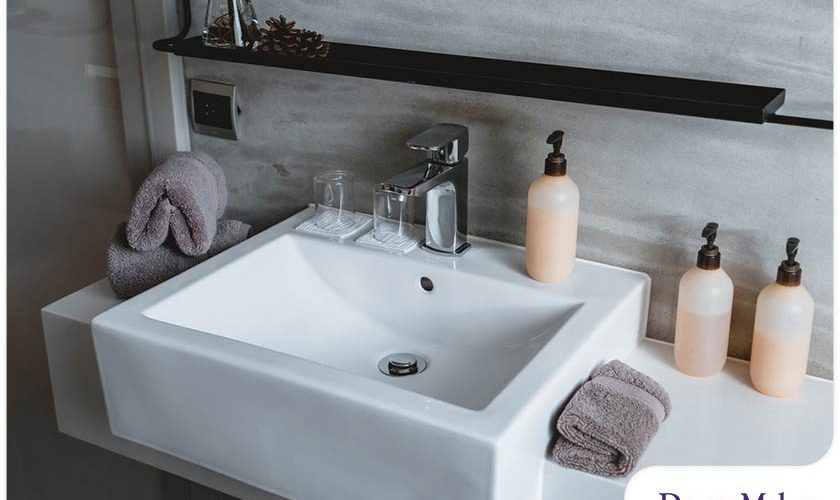 ---
The rule of three isn't limited to writing; it's also a concept that's readily present in home design. The kitchen, for example, has the sink, stove, and refrigerator, making up the classic work triangle. The bathroom is pretty much the same. Its most crucial elements are also a trio: the sink, shower/tub and toilet. If even one element is overlooked, the functionality of the space is significantly reduced. That's why, if you're planning a bathroom renovation this season, you have to make sure each element is given attention.
The sink seems to be the one that's likely to be overlooked but with the right considerations, it can become the highlight of your bath space. A premier bathroom contractor in the area, DreamMaker Bath & Kitchen of Wilmington, explains how to select the perfect sink for your bathroom.
Don't Overlook Size & Height
Who will be using the bathroom sink? If the bath space is shared among family members, a double sink may prove useful since it allows two people to use it at the same time. In a bathroom that's designed specifically for children, the sink should be smaller and placed at a lower height to make it easier to use.
When living with family members who have limited mobility, make sure the sink has a clear space around it, with space underneath for knee and toe clearance. You can consult a dependable bathroom remodeler like DreamMaker Bath & Kitchen of Wilmington for more ways to improve safety and accessibility in your bath space.
Decide on the Style
Sinks come in a wide array of options, making it easy for you to pick the one that best fits your lifestyle and your bathroom's overall style. There are traditional pedestal sinks, which add a simple but timeless look to the space, and wall-mounted units, which are valued for their space-saving and low-maintenance features.
If you want to add storage to your bathroom, go for a sink that has a vanity. The space it offers underneath makes storing and organizing bath items easier, and its countertop provides a surface to put essentials within easy reach. As for the sink material, pick a tough but stylish one that's also easy to clean. Bathroom sinks are available in porcelain, metal, natural stone and even wood.
Design Your Dream Bath With DreamMaker
You won't need to look very far for a "bathroom contractor near me". DreamMaker Bath & Kitchen of Wilmington features the highest quality bath remodeling services in southeastern North Carolina. Request a bathroom quote by calling us today at (910) 928-2207. You may also fill out this contact form. Our design center, which serves Wilmington, Cape Fear, New Hanover, Landfall and Ogden, is open six days a week if you want to visit. We look forward to hearing from you!