---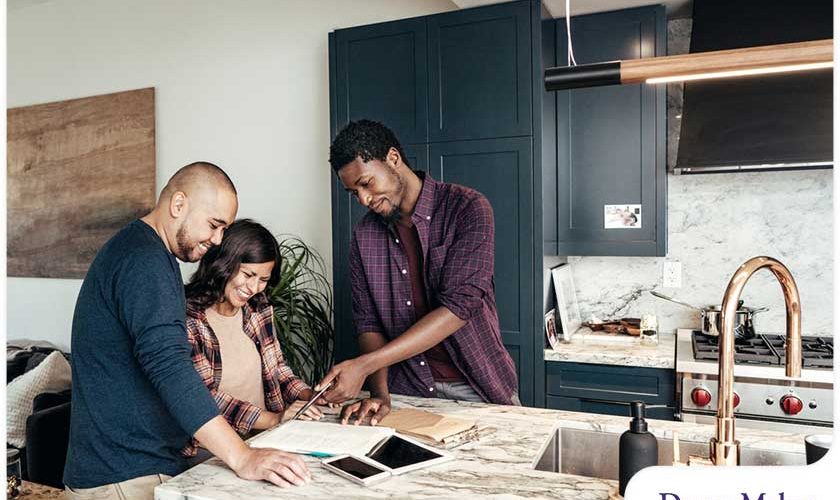 ---
Your kitchen isn't just a space for food prep and cleanup; it's also a space for entertaining friends and spending time with your family. When it comes to renovating this important part of your home, it pays to invest time and care into its design so you can have a kitchen that is both beautiful and hardworking.

Not sure where to start? A good first step is to consult a professional kitchen designer—and we're not just saying that because we're a kitchen remodeling company! Here's why it's worth it.

A Pro's Eye

There's more to remodeling a kitchen than a new coat of paint or cabinet refacing. A professional kitchen designer will also take the existing layout, materials, architecture, plumbing and electrical into account. They will get to know your habits, your taste, what's working and what's not. Besides the technical skills required to plan and come up with a proposal that ticks all the boxes, a pro can also help you create a design that truly fits your needs and lifestyle and get good deals on kitchen materials and products.

Commitment

A remodeling pro who cares about customer service will have your back from your first consultation all the way through the remodeling process. Whether you go in empty-handed or with a binder full of ideas, they'll be there to listen to your needs, provide helpful suggestions and empower you to make the right remodeling decisions for you. And a designer's job doesn't end once you approve the proposal! They'll also be in regular communication with your project manager to make sure your project is proceeding according to your vision.

Efficiency

Going at it alone, without the help of a professional, will take a lot of time, energy and money on your part. There's a reason homeowners pay designers. They already know which features will pay off at resale and which materials will last. They already have established relationships with the best manufacturers and suppliers. They already have the years of training and experience needed to get things done with as little stress for the client as possible. If you've got a strict deadline in mind for your project and not a lot of room for error, our recommendation will always be to hire a pro.

Let's Start a Conversation!
As one of the area's leading kitchen remodelers, DreamMaker Bath & Kitchen of Tyler knows how create a kitchen that will meet your unique wants and needs. Call (903) 255-7111 or fill out our contact form to start a conversation! Our service area includes Troup, Bullard, Flint and the nearby communities.