---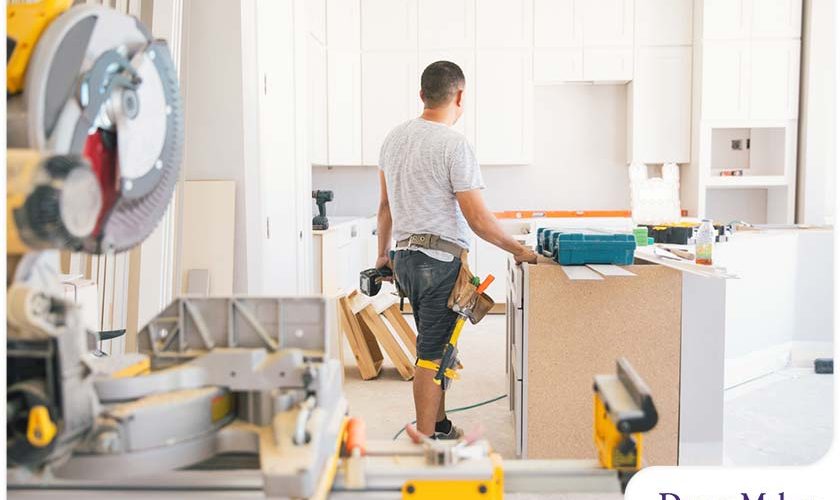 ---
A good home remodeling contractor is your partner in designing and building the home improvement project that you want. If you hire the right contractor for the job and plan the work properly, you'll find success with whatever project you decide to tackle. But if you hire the wrong contractor, you're taking a risk that might lead to plenty of problems along the way.

As soon as you notice any of the following red flags with your contractor, it's a sign to hit the pause button and rethink your options.

The Contractor Isn't Licensed

A license is required in most states for a contractor to conduct business. The business should also be registered before they can take on projects. If the contractor cannot show you their business registration and a license to work in your area, don't hire them. If the contractor asks you to pay them in cash, write a check made out to cash or make the payment to a different name (person or company), it's highly likely that they are not a legitimate business.

The Contractor Doesn't Have a Business Address

Ask the contractor for their address and pay them a visit. The most successful exterior and interior remodeling contractors have a formal showroom and office. If they're hesitant to give you an address once you tell them that you're visiting, ask more questions.

There Are No Client References

Client references are former or current clients that are willing to speak to new and prospective clients about their experience with a contractor. If the contractor cannot give you any client references, that could be a red flag. If they do give you a list, be sure to call those names and ask your questions.

You're Asked to Pay in Full Upfront

Asking for full payment before beginning the project is a huge red flag. It's even possible that the contractor is bankrupt or about to be, so they need you to pay upfront to buy materials. Another possibility is that the contractor has a bad reputation among suppliers. Save yourself headaches and move on to another contractor.

You Are Uncomfortable With the Contractor

Even if the contractor is legitimate, that doesn't always mean they're a good fit. Sometimes, it's a matter of feeling them out from the first phone call. If you don't feel comfortable, there's no reason to put your project at risk by working with someone you're not compatible with. Just move on to the next contractor.

Let's Start a Conversation!
DreamMaker Bath & Kitchen of Tyler can help with any home remodeling project. Get in touch with us today by calling (903) 255-7111, or tell us more about your project here. We work with homeowners in Swan, New Chapel Hill, Whitehouse, Noonday and many surrounding communities.