---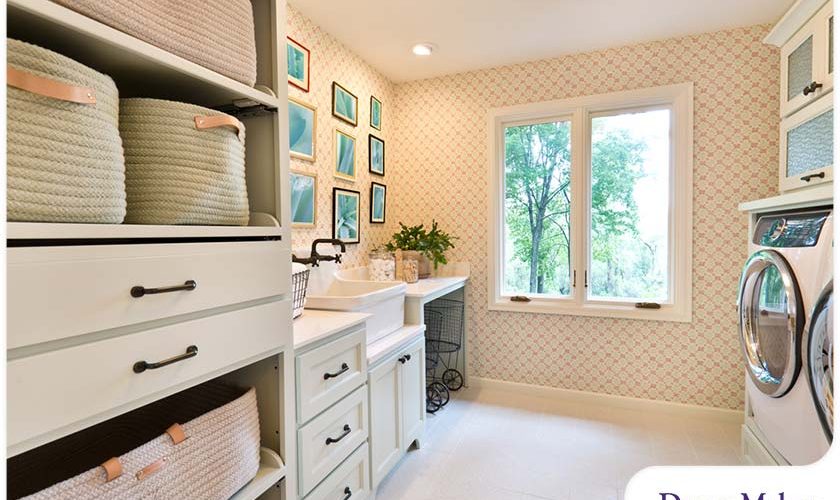 ---
A laundry room might not be the first thing on your mind when you think about reasons to call a professional home remodeling contractor, but check out these design ideas that might change your mind!

Open Up the Windows

Many laundry rooms have blinds or curtains that make them dark. Instead, keep it open and airy with as much natural light as possible. If the windows are old, it's time to consider more functional windows with more glass area.

Designate a Folding Space

A surface for folding clean clothes is a lifesaver when it comes to the laundry room. If you have this folding surface, you don't have to take clean clothes and fold them in another room. Folded clothes can go from the laundry room to your closet.

Eliminate Clutter With Cabinets

One of the best perks of home remodeling for the laundry room is being able to add built-in cabinets. Use built-in cabinets for stashing dirty laundry, detergent, general cleaning supplies or even pet food.

Separate the Room From the Rest of the House

Separate the laundry room from the rest of your home by installing a door or at least having a doorway for hanging a curtain. By keeping your laundry room separate from the rest of your home, you won't have to worry about your dirty laundry being in public view.

Save Space With an All-in-One Washer & Dryer

If you're planning to upgrade your washer or dryer, consider replacing both with an all-in-one washer and dryer. It's generally more economical and also saves considerable space. The appliance is the perfect choice for households with a tiny laundry room.

Install a Sink

Occasionally, there are clothes that require some handwashing, such as baby clothes with baby food stains, or clothes with excessive amounts of dirt that need to be rinsed. You can easily handwash and rinse clothes before putting them in the washer if you have a sink in your laundry room.

Combine It With a Mudroom

If you want a mudroom and your laundry room is located at the back of your house, then you can remodel that laundry room to serve as a mudroom as well. You might also appreciate being able to drop dirty items directly into the washer when you enter the house. You'll also have more uses for your cabinets and open shelving.

Design Your Dream Home With DreamMaker
DreamMaker Bath & Kitchen of Tyler can help with any interior remodeling project. Get in touch with us today to design your perfect laundry room! Call us at (903) 255-7111 or tell us more about your project here. We work with homeowners in Swan, New Chapel Hill, Whitehouse, Noonday, Douglas, Arp, Troup, Bullard, Flint and other nearby communities.