---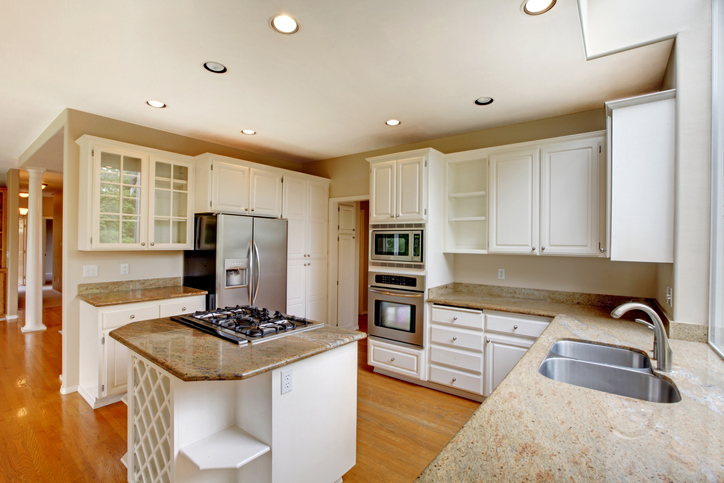 ---
Choosing kitchen appliances is not an easy task, especially with all the options available today. One of the biggest decisions you have to make is to choose between freestanding and built-in units.

Freestanding appliances can stand on their own, while built-in ones are housed inside kitchen cabinets and walls. Both come with their own pros and cons, meaning you should choose which option is ideal for your space, budget and needs. Read on to learn more about these two types of appliances from a trusted kitchen remodeling company.

Freestanding vs. Built-In

Freestanding appliances often cost less than built-in ones. They are easier to install and can be placed almost anywhere in your kitchen. You can also easily remove these appliances when you move to a new house, or when repairs are needed.
On the other hand, built-in appliances are integrated into the kitchen cabinetry. They create a seamless, unified look which is ideal for modern kitchens. Panel-ready models can be made to match the rest of your cabinetry so they complement other appliances in your kitchen. However, you can't easily relocate them since they are permanently installed in the kitchen.
Things to Consider When Choosing Appliances

Cooking Appliances

When it comes to cooking appliances, you can choose from a freestanding range or a built-in wall oven and cooktop combination. The cooktop and wall oven combination has a more stylish, modern look. However, you'll need enough cabinet space to install a wall oven and sufficient counter space for the cooktop.

Refrigerator

Freestanding refrigerators can be placed anywhere. You can also install them in the cabinetry. On the other hand, built-in refrigerators merge with surrounding cabinets. Built-in units typically have compressors on the top of the unit instead of the bottom. Units with panel-ready doors allow for custom panel installation so they blend perfectly with your kitchen cabinetry.

Dishwasher

Built-in dishwashers are installed below countertops and fit flush with kitchen cabinets. They usually have more advanced features than freestanding units. This type of dishwasher is ideal for those who need a unit with a larger capacity to wash more dishes in a single load. Freestanding dishwashers are better for small homes and apartments because they are more compact and utilize under-counter installation.

Let's Start a Conversation!
At DreamMaker Bath & Kitchen of Tyler, we can help you create appealing and functional spaces. We specialize in cabinet refacing, kitchen remodeling, bathroom remodeling and more. Call us at (903) 255-7111 or fill out our contact form to reach our design experts. We work with homeowners in Douglas, Arp, Troup and many other Texas communities.