---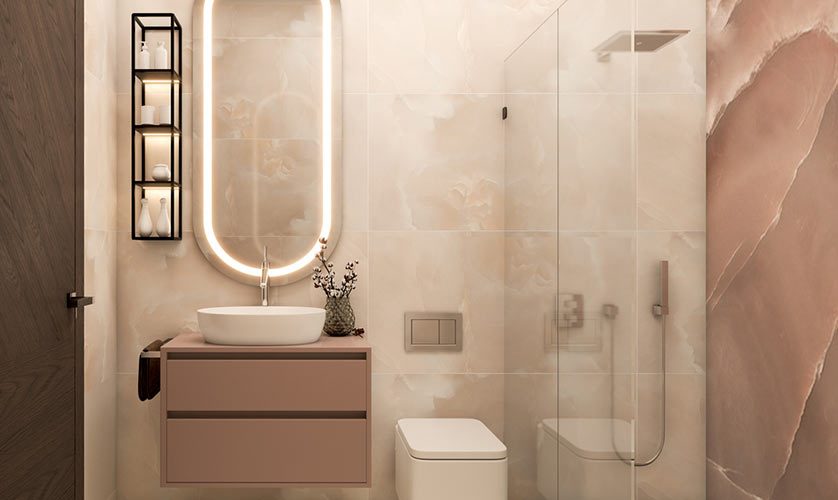 ---
You can enhance your bathroom experience with well-planned bathroom upgrades. Whether you are planning for a complete bathroom remodel, a partial bathroom renovation, or a bathroom addition, it's vital to focus on upgrades that are truly worth the splurge. In this post, we discuss some exciting bathroom upgrades worth splurging on.
High-End Tiles
Although expensive, natural stone or marble tiles can completely transform the look of your bathroom. They are durable, easy to maintain and can withstand moisture well.
Heated Flooring
Heated flooring can make your bathroom feel luxurious and comfortable, especially during cold seasons. While costing more upfront, this feature can ultimately enhance your daily bathroom experience and increase your home's value.
Deluxe Showerheads
Deluxe showerheads, such as rainfall or high-pressure models, can significantly upgrade your shower experience. They provide a spa-like feel that you'll appreciate every day.
Bathtub Replacement
Bathtub replacement can be a game-changer for your bathroom. A bigger, more comfortable tub or a modern, stand-alone soaker can serve as a centerpiece for the room. It will also increase the functionality and add an element of luxury to your space.
Smart Bathroom Technology
From smart mirrors that pull up news and weather updates to automated toilets and touchless faucets, you can incorporate smart technology into your bathroom to modernize space.
Improved Lighting
A well-lit bathroom can make a huge difference in your safety and the ambiance of the room. Investing in good lighting fixtures, like wall sconces and under-cabinet lights, can brighten up your space and create a more welcoming environment.
Let's Start a Conversation!
Investing in bathroom upgrades can enhance your quality of life and boost your home's resale value. You can count on DreamMaker Bath & Kitchen of Tyler to help you install and maintain the splurge-worthy bathroom upgrades that fit your needs and lifestyle. Call us at (903) 255-7111 or visit our contact page to schedule a consultation. We serve homeowners in Tyler, Swan, New Chapel Hill, Whitehouse and surrounding communities.