---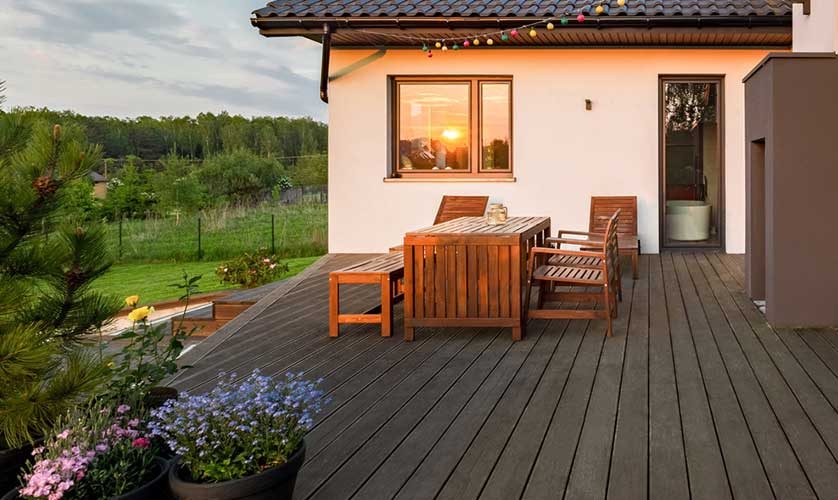 ---
Spring is a great time to get some home renovation done — why not plan ahead for the coming months with projects that can make your home a more relaxing space? DreamMaker Bath & Kitchen of Tyler takes a look at how you can turn a deck into a luxury destination.
Plan Your Deck Transformation
Before embarking on your deck transformation, take the time to plan your project carefully. Consider the deck's footprint and how much space is available. A wide backyard affords opportunities to add features like an fully-equipped outdoor kitchen, a fire pit, even an outdoor theater setup. If you have a sloped backyard, you can build a multi-tiered deck.
Choose the Right Materials
Decks are typically made from wood or composites, each with its own set of pros and cons such as maintenance requirements and life span. Many homeowners choose traditional wood decks because of the natural grain, which is hard to replicate in manufactured materials. However, it needs frequent maintenance and the wood itself has to be properly treated to avoid warping. In comparison, composites require little to no maintenance and have a very good life span. Some manufacturers offer composite boards that can pass for real wood.
Design Your Luxury Deck
Much like in any other home remodel, designing your deck is where all elements come together. The deck footprint, elevation, materials — they're all put together into a cohesive plan at this stage. Features like seating, dining areas, outdoor lighting, a fire pit and an outdoor kitchen all contribute to a luxurious outdoor deck that will make it feel like your own private vacation spot.
Work With Professionals
Whatever deck design you have in mind, working with remodeling professionals, from planning to building, will help ensure its success. A luxurious deck, in particular, deserves the care, attention to detail and quality of work that professionals can provide.
Let's Start a Conversation!
Looking for remodelers who can transform your deck? DreamMaker Bath & Kitchen of Tyler offers a wide range of professional remodeling and general contracting services, including deck construction. Get started with a no-obligation consultation by calling us at (903) 255-7111 or by contacting us online! We serve communities in Tyler, Swan, New Chapel Hill, Whitehouse and Noonday. We also serve Douglas, Arp, Troup, Bullard and Flint.