---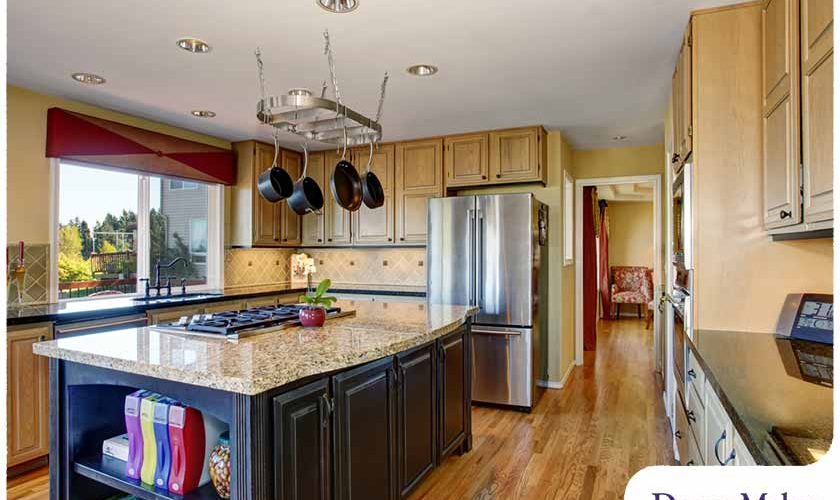 ---
The kitchen has to be one of the most vital parts of your home. It is no longer solely used for cooking and has become a place that brings the family together. When designing the heart of your home, you must consider your lifestyle and personal preferences.
Before you start getting a kitchen estimate or looking for a contractor, you must decide on the design of your space. In this room, you want things that serve aesthetic and functional purposes. Read on to learn how to give your kitchen character.
Eyes on the Floor
Patterned flooring will make your kitchen more visually appealing. It will also add a pop of color to the room. With all the styles and colors available today, there is one perfect for the heart of your home.
Go Bold With Your Backsplash
If you wish your kitchen to stand out, go with a bold surface for your backsplash. Don't be afraid to experiment with textures and patterns. You have several ways to get creative with this surface, like patterned tiles, natural stone, and wallpaper.
Create an Eye-Catching Island
An island is an attractive way to add storage and increase prepping space. It only makes a small part of your kitchen, meaning you can be more adventurous with it. For instance, you can have it in a bright color that's different from the other cabinets.
When you schedule an appointment with your contractor to get a kitchen quote, don't forget to tell them that you want to add or change your existing island. It helps in getting a more accurate price. Your remodeler might also be able to suggest other ways to elevate this feature.
Add Unique Lighting Fixtures
Are you thinking about installing pendant lighting in your kitchen? If so, select unique fixtures. It could change the room's atmosphere or even become its focal point.
Choose an Interesting Cabinet Hardware
While being a small component, cabinet hardware can significantly change your kitchen's overall appearance. Change the pulls and knobs with something more interesting. Consider more unconventional finishes, such as chrome, polished nickel, black, or oil-rubbed bronze. Leather straps are not only for dressers. They could also work for your kitchen cabinets.
Start a Conversation With Our Design Experts!
The success of your project largely depends on the professionals you will hire. If you are looking for a kitchen remodeler near me to help you start your project, turn to DreamMaker Bath & Kitchen of Tyler. Call us at (903) 255-7111 or fill out our online form to start a conversation with our design experts. We proudly serve homeowners in Tyler, Swan, New Chapel Hill, Whitehouse, Noonday, Flint, and nearby areas.