---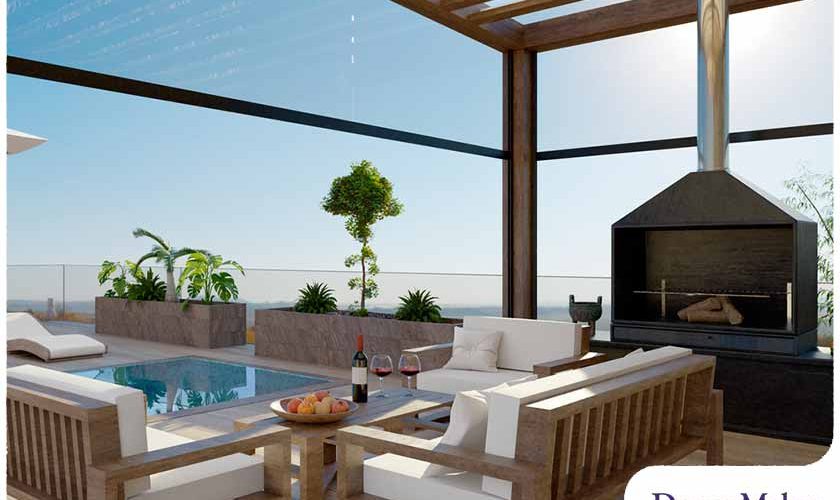 ---
Daily and healthy exposure to sunlight can benefit your overall health. It can boost your mood, improve productivity and help you sleep better. However, the colder it gets outside, the less likely you're going to get your daily dose of sunshine. If you have an all-season outdoor living space, you'll have a place to hang out, regardless of the weather. Plus, it will help you reap the benefits of natural light.
A trusted home renovator gives tips for creating an outdoor living space you and your family can enjoy all year round.
Give It Warmth
You want a space that you can still use during winter. Usually, people don't end up spending time in their outdoor living area because of the cold. When designing this part of the house, homeowners only tend to consider how they will use it during the warmer months.
That said, keep every season into consideration to ensure year-round enjoyment. Make sure your space has a source of heat. It could be through a fireplace or portable gas or propane radiant heat sources. You also have the option to add a firepit, either lit with wood or gas.
Consider Adding a Hot Tub
If you want to give your home a resort-like feel, consider investing in a hot tub. You can use it most of the year, even during light rain, if there is an umbrella shading it. Carefully decide where you will place the tub and be sure it's not too far from the house. It isn't very comfortable to take a long walk to get things you forgot indoors, especially after getting out of the water.
Make the Most of the Spaces You Have
You can transform your existing deck or porch into the perfect all-season outdoor living space with the assistance of a skilled home remodeler. Besides being cost-effective, it is a simple way to increase your home's square footage. This addition will allow you to savor the beauty of each season.
Ensure Protection From Outdoor Elements
An outdoor room won't be complete without a roof. You need one to keep your belongings and family dry when it's raining or snowing. During the planning stages of your project, discuss with your remodeler how you can close in at least one side of your outdoor living space. A ceiling and a wall can deliver protection against the elements and make the perfect place for heaters.
Let's Start a Conversation!
No need to look up "home remodeler near me" online because DreamMaker Bath & Kitchen of Tyler is ready to take on your project. You can rely on our friendly and experienced team to help you design and create a cozy outdoor living space. Call us at (903) 255-7111 or fill out our online form to start a conversation with our design experts. We proudly serve homeowners in Tyler, Swan, New Chapel Hill, Whitehouse, Noonday, Flint, and nearby areas.