---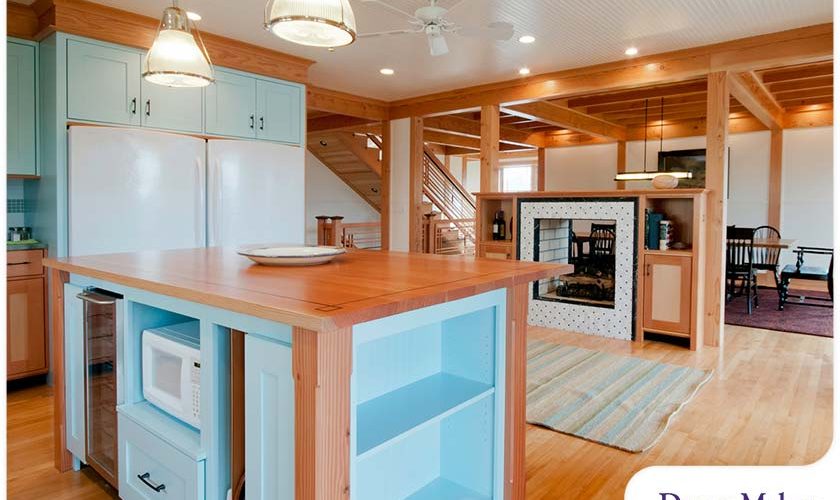 ---
White is a great color for your kitchen to make the space appear elegant and clean. However, an all-white kitchen may require extensive maintenance, and in some cases, it may even look cold and empty. If this is the case for your kitchen, it might be time to add pops of color to it. Colorful kitchen space can be appealing to look at. It's also something you can show off when you invite guests over for a get-together.
Adding color to your kitchen can be simple, and there are many ways to do it. Read on as DreamMaker Bath & Kitchen of Tyler, a top kitchen remodeler, explains the benefits of having a colorful kitchen and how to achieve it.
What Are the Benefits of a Colorful Kitchen?
A dingy and dark room can affect the ambiance of the roof. The kitchen is the heart of the home. It's where you prepare meals and where your guests usually gather during parties, so it needs to be energetic and cheerful. Adding a few colorful shades is a smart and fun way to do it!
So, what color should you consider? Red, yellow, and orange hues are ideal colors for energy and enthusiasm. Blue and green are natural colors that help reduce anxiety and help with relaxation. Pink can also be calming, while lighter shades promote playfulness and kindness. Deep purple is dramatic and gives off a luxurious feel to your kitchen.
How Can You Add Color to Your Kitchen?
There are many ways to incorporate color. We list a few examples your kitchen contractor may recommend:
Backsplash. While tile backsplashes are typically the most popular choice because of the many available color options, you can't go wrong with glass or metal backsplashes. Either choice brings a lovely contrasting tone to your white kitchen. If you want subtle colors that don't overpower your neutral-colored kitchen, try pale blues, greens, yellows, and gray hues.
Appliances. A full kitchen renovation is your opportunity to upgrade your ordinary appliances to colored ones. There are many colored appliances you can consider, including retro pastel refrigerators to metallic toasters.
Islands. When you enter the kitchen, the first thing you might see are countertops. If you want a statement color without dominating the whole room, a vibrant colored island adds a bright focal point to a white backdrop. To contrast your white kitchen, you can also get a dark-colored island like black or navy blue.
Walls. Feature walls offer an instant pop of colors and pull together other accents in the kitchen design. You can also consider elegant wallpapers with a minimal pattern. Be sure to focus on the fifth wall as well: a subtle blue or gray on your ceiling will add another dimension to your color scheme to draw the attention of the viewer up.
Let's Start a Conversation!
Are you looking for a "home contractor near me"? Turn to the experts in DreamMaker Bath & Kitchen of Tyler! We are determined to assist you with your kitchen renovation and help you choose the color that best fits your space. Call us today at (903) 255-7111, or fill out our online contact form to set an appointment. We proudly serve homeowners in Tyler, Swan, New Chapel Hill, Whitehouse, Noonday, Douglas, Arp, Troup, Bullard, and Flint.