---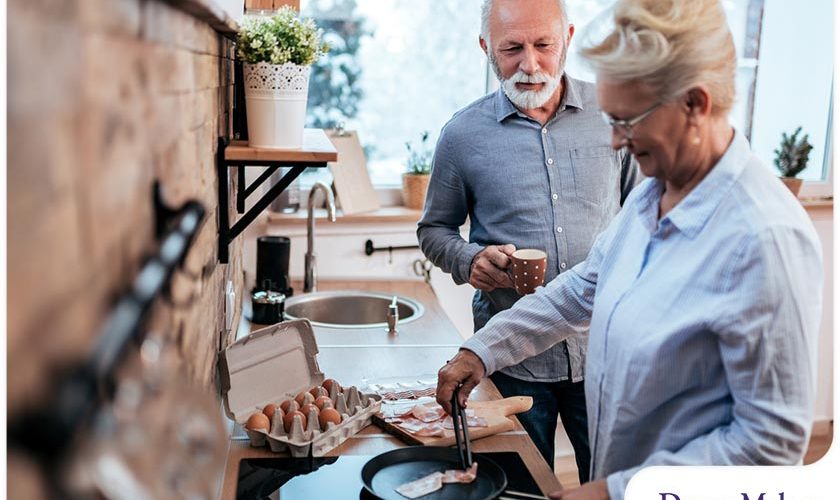 ---
You spend a lot of time in your kitchen every day. Mobility remodeling will help make your space more enjoyable and convenient for your family. It's also ideal for people who choose to age in place. With the right features, the heart of your home will be safer, more functional and more attractive. Here are some of the common characteristics of an accessible kitchen.
Countertop Height
Consider lowering your countertops by two inches if there are household members who use wheelchairs. Taller individuals may need higher counters to prevent having to bend over while standing. You may also opt for counters of different heights to meet the needs of everyone in the family.
Cabinetry
For more legroom while in a wheelchair, skip countertops under your sink and cooktop. Make sure your pipes are insulated to prevent burns. Accessible kitchens have lower wall cabinets for easier access. If it's within your budget, consider investing in motorized cabinets that move up and down.
A skilled contractor can help you design the ideal storage solution for your kitchen and needs. At DreamMaker DreamMaker Bath & Kitchen of Tyler, you can count on our experienced team to help you create safe and independent living spaces. Whether you need a kitchen quote or cabinet refacing services, we're more than happy to help.
Drawers
People with limited mobility will benefit from drawers-within-drawers or multi-layer drawers. With this kind of storage, it will be easier to find the spice or tool you need. Roll-out cabinet drawers for storing pots and pans are also a common feature in accessible kitchens. Pull-out drawers are more accessible for keeping small items, such as canned and boxed food items. Shelves with a narrow width will allow you to store more things and access them easily when needed.
Appliances
Knowing which features to look for will help you find the right appliances for your accessible kitchen. When it comes to refrigerators, those with pull-out drawer freezers are ideal for physically challenged individuals. For your cooktop, leave the space below open for legroom and go for a model with front controls so you won't have to reach over hot burners. A wall oven is best because you can have it installed at your preferred height.
Let's Start a Conversation!
Looking up "kitchen remodeler near me" online? With DreamMaker Bath & Kitchen of Tyler's Independence by Design service, you can turn the heart of your home into a safer space without compromising its style. Give us a call at (903) 255-7111 or fill out our contact form to start a conversation with our experts. We work with homeowners in Tyler, New Chapel Hill, Whitehouse, Noonday and nearby communities.