---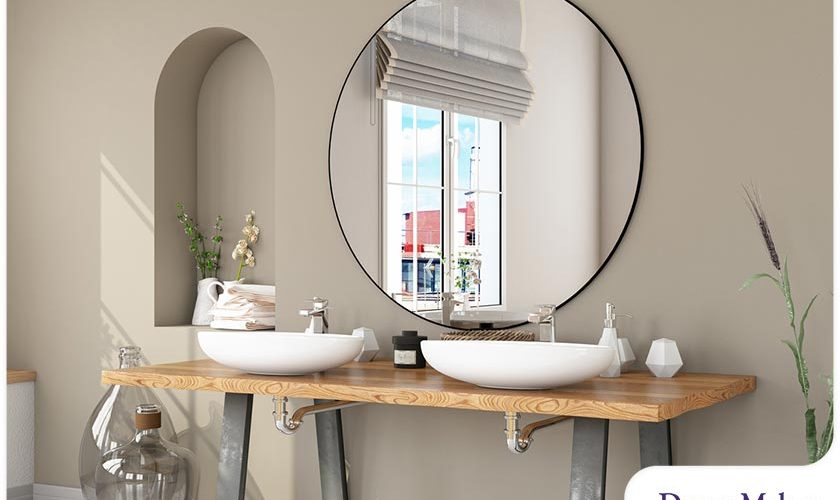 ---
No matter which part of your home you're remodeling, creating a reasonable budget is essential. You can make more informed decisions and enjoy more savings with proper planning and some research. Working with the right professionals is also key to achieving your dream bathroom while staying within your budget. Discover which features you can splurge on and save on with the help of an experienced bathroom remodeler.
Where to Save?
Toilets
Going simple on the toilet is a great way to save money on your bathroom remodel. Not everyone wants a toilet that automatically opens or has a seat warmer. Keep in mind that it's better to invest in features that will add more convenience to your everyday life.
Plumbing Layout
You will enjoy major savings by not moving your plumbing. However, you may need to alter the layout if the existing placement of fixtures is not working for you or is in an awkward position. A skilled bathroom contractor can help you determine the ideal plumbing layout for your needs.
Flooring
Practicality should be a priority when remodeling your bathroom but doesn't have to break the bank. Cost-effective materials like porcelain and ceramic tile come in a wide range of colors and designs to complement most home styles. They are ideal for bathrooms since they are durable and can withstand moisture.
Where to Splurge?
Showerheads & Faucets
While quality faucets and showerheads may cost more upfront, they will deliver more savings in the long run. Keep in mind that you use these fixtures many times daily, making them prone to wear. Good showerheads and faucets last longer, don't need frequent maintenance and are more water-efficient.
Vanity
Your bathroom will be more valuable with an appealing vanity. It's something you should consider paying a little bit more for, especially if you are thinking about selling your home in the future. Get a vanity with as much storage as possible to avoid clutter.
Let's Start a Conversation!
Looking for a "bathroom remodeler near me?" At DreamMaker Bath & Kitchen of Tyler, you can count on our experienced team to help you make the best decisions for your bathroom remodel. Give us a call at (903) 255-7111 or fill out our contact form to start a conversation with our design experts. We work with homeowners in Tyler, New Chapel Hill, Whitehouse, Noonday and nearby communities.