---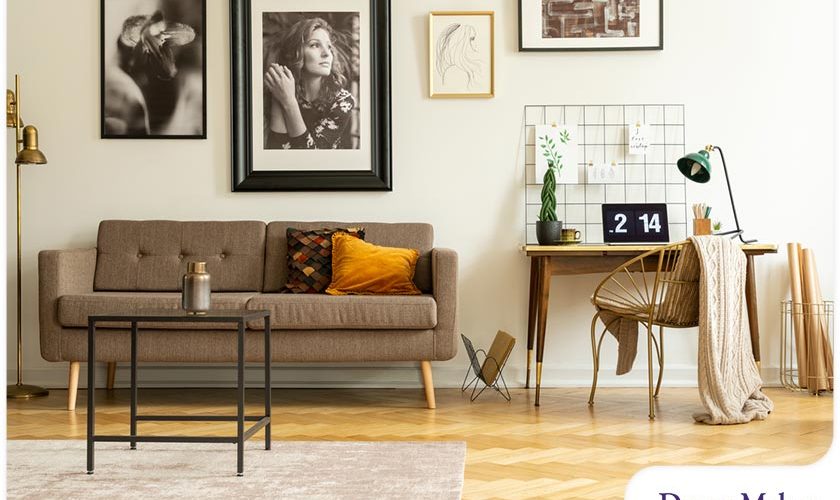 ---
Displaying unique artwork is one way to add a personal touch to your interior. To maximize art's appeal and impact, there are a few rules you should keep in mind, according to the interior remodelers at DreamMaker Bath & Kitchen of Tyler.

Choose White Frames for Paintings

Most professional designers prefer white frames because they don't draw attention away from paintings and provide enough contrast to enhance the colors. You can group small paintings, with the largest painting located at the center, to turn empty wall space into a gallery wall. As for busy spaces, install large artwork to create a sense of balance.

Here's a pro tip: don't be afraid to maximize the use of the color white and white space. For instance, you can use large frames for small artwork. The white space will help draw attention to the artwork and create an interesting focal point. However, if you want your interior to have a more organic look, you might want to get rid of all the frames.

Lean Paintings Against a Wall

Want to do something different with your artwork? Instead of hanging paintings on the wall, you can lean them against the wall and layer other artwork pieces with them to add movement and depth to the display.

Other Tips for Showcasing Artwork

Experiment with different types of lighting. Don't underestimate the impact the right type of lighting has on how colors are perceived. Keep in mind there are no hard-and-fast rules about choosing lighting for artwork; you'll have to see how the paintings look at different times of the day.
Hang artwork a bit higher in the kitchen and lower in the dining room. People spend most of their time in the kitchen in a standing position, so artwork should be placed higher. The opposite is true for dining rooms: you and your guests will be sitting most of the time, so artwork should be hung lower.
Use artwork to give the illusion of scenic views from your kitchen. Not all kitchens have lots of windows and natural light. If this is the case in your kitchen, create a makeshift view by hanging pictures of natural scenery.
Important note: avoid placing watercolor paintings in a bright room. While natural lighting has many benefits, too much of it can cause watercolors and other delicate artwork to fade.

Let's Start a Conversation!
DreamMaker Bath & Kitchen of Tyler offers a wide range of professional bath and kitchen remodeling services, including cabinet refacing. To learn more about the DreamMaker Virtual Modified Process, you can visit our website or call us at (903) 255-7111. You can also fill out this form to get in touch with us today! We serve homeowners in Tyler, Douglas, Arp, Troup, Bullard, Flint and many other surrounding communities.