---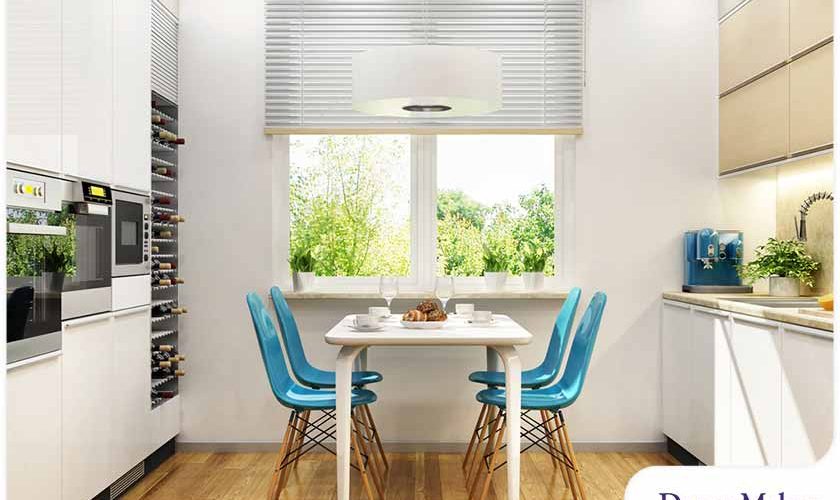 ---
It is challenging to have a small kitchen with limited square footage. Fortunately, there are clever ways to make more room in your kitchen, from expanding counter space to utilizing overlooked storage cabinets. Here are some tips and tricks to include in your next kitchen remodeling project.

1. Install a kitchen island.

Installing a small island in the center of your kitchen creates more countertop and storage space. There are reliable interior remodeling contractors who are ready to custom-fit an island according to your square footage in order to create a beautiful and space-saving feature.

2. Use the space underneath your kitchen cabinets.

You can add more storage space to your kitchen by utilizing the extra room under your cabinets. You may choose to hang a wine glass rack, add a silverware drawer or attach mug hooks. All of these are inexpensive and uncomplicated ideas to create more room for your kitchen essentials.

It is also a good idea to consider cabinet refacing to further refresh the look and feel of your kitchen. Refacing can save up to 50 percent compared to the cost of replacing old cabinets.

3. Use a tension rod.

Some homeowners may find adding a tension rod to the space under the sink a bit unusual. However, this small trick presents you with a new and unique space to organize cleaning supplies. You may also opt to place a hanging rod between two separated cabinets and then use S-hooks to hang spatulas, mixing spoons and other baking utensils from the rod.

4. Take space from another room.

Tearing down a wall enclosing a small breakfast nook can give you the space you need. However, when it comes to adding space, removing a wall separating the kitchen and an adjacent room is your prime option. The cost of this remodeling strategy can be under $1,000 and the result can be remarkable.

Let's Start a Conversation!
DreamMaker Bath & Kitchen of Tyler is one of the area's premier bath and kitchen remodelers. We take a full-service approach to each project we manage and deliver remarkable results through industry-leading products and services. Call us today at (903) 255-7111 or fill out our contact form to schedule an in-home or virtual consultation. We also serve homeowners in Swan, New Chapel Hill, Whitehouse and the surrounding communities.