---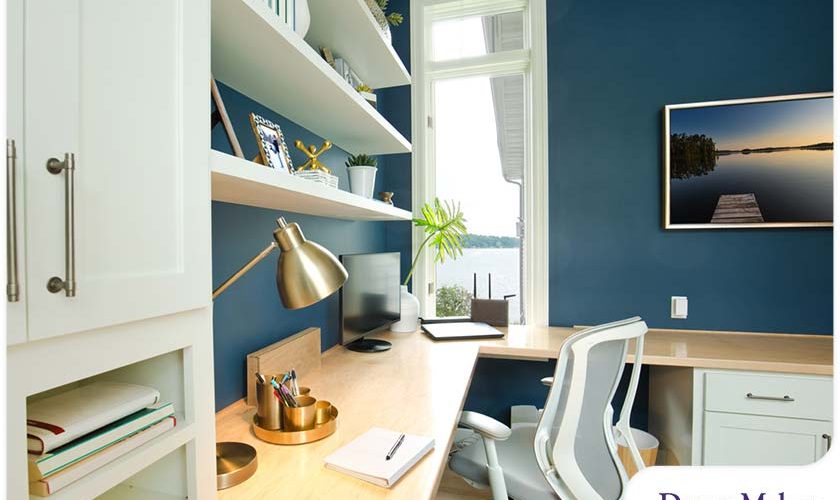 ---
Working from home has certainly become the "new normal." As a result, our home remodeling contractors are seeing a spike in interest around building the perfect home office. Working from home might not be ideal for some people, especially parents with very young children. However, building a separate space dedicated to your professional life can be rewarding.

There are a lot of things that go into building a great home office. While equipment is definitely an important aspect, design also plays an essential role. Here are a few recommendations from our professional designers on how to get started planning your very own home office.

Separation Is Important
Finding an area that's separate from the rest of your home is the first step in your home renovation journey. This space could be a spare room with doors you can keep closed while you work, or it can be a small corner in your home away from the hustle and bustle.

Remember that building a home office is not about finding a quiet place, but creating it. Talk to your contractor about the possibility of building a room addition where your home office can be located. It's a small price to pay for a dedicated place where you can focus on your work every day.

Functionality & Storage Solutions
In most cases, a sturdy table with ample desk area can be used as your primary work station. Make space for drawers, shelves and other storage solutions to increase the utility of your home office. You'll also want to dedicate some space for auxiliary equipment such as printers, cameras or any other devices you might need. Lastly, don't skimp on comfortable seating.

Light & Air
There have been numerous studies that show how important lighting is to productivity. To this end, plan out your home office to maximize natural sunlight during the day to boost your mood. In addition to light, fresh air can also do wonders for your health. Discuss proper ventilation options with your interior designer to make the most of the natural air currents in and around your home.

Let's Start a Conversation!
DreamMaker Bath & Kitchen of St. Louis Park can help you create the perfect office space in your home. Call us today at (954) 637-6386 or fill out our contact form to start a conversation. We serve clients in Minneapolis, Robbinsdale, St. Paul, Dayton, Eden Prairie and many surrounding communities.