---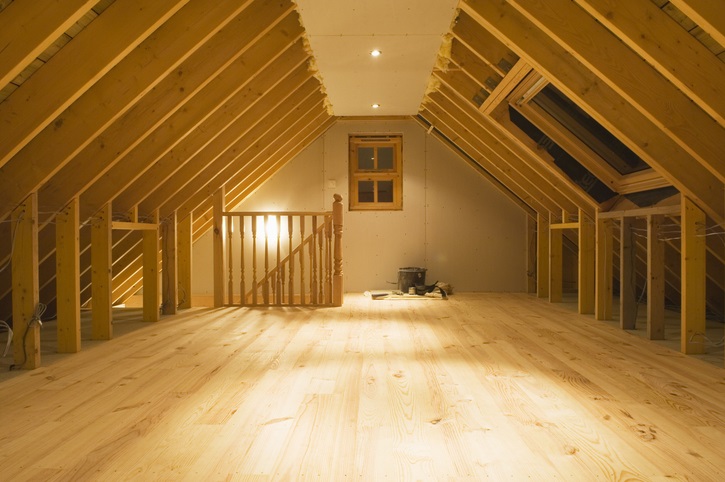 ---
An attic conversion can add precious square footage to your home. However, you need to consider a few things before starting this project. Your attic needs to meet several important requirements before it can be transformed into a livable space. DreamMaker Bath & Kitchen of St. Louis Park, the top provider of home remodeling services in our local area, explains more.
Rafters or Trusses
Trusses are usually considered to be better than rafters for framing a roof because they provide additional support. Unfortunately, trusses don't create a good space for an attic conversion. Rafters allow for clear space that you can utilize for your conversion. If your home has trusses, then it's best to expand or convert other areas of your house instead.
Access & Egress Points
For safety reasons, your attic needs to have an operable window that leads to the outside. If you install a dormer during an attic conversion, it will meet this requirement. Your attic also needs to have a set of code-compliant stairs that have a minimum of 6'8" inches of headroom and are at least 36 inches wide. Stairs must also have rafters that are at least 7¼ inches high and treads that are at least 10 inches deep.
Floor Space
Your attic needs to have at least 70 square feet of floor space, and this floor space needs to have dimensions of at least seven feet in any direction. At least 50 percent of the usable floor space needs to have a ceiling height of 7.5 feet or more. These requirements give occupants enough space to stand up and move around.
Flooring
Attics are usually designed to support objects that do not move, like suitcases, storage boxes and trunks. Your attic needs to have floors that are strong and durable enough to support moving loads (such as people walking around) and heavy furnishings.
DreamMaker Bath & Kitchen of St. Louis Park can help you with all your home renovation projects. We are known for our distinctive, full-service remodeling approach and superior craftsmanship. Call us at (954) 637-6386 to learn more about our services and products, or to schedule a consultation.