---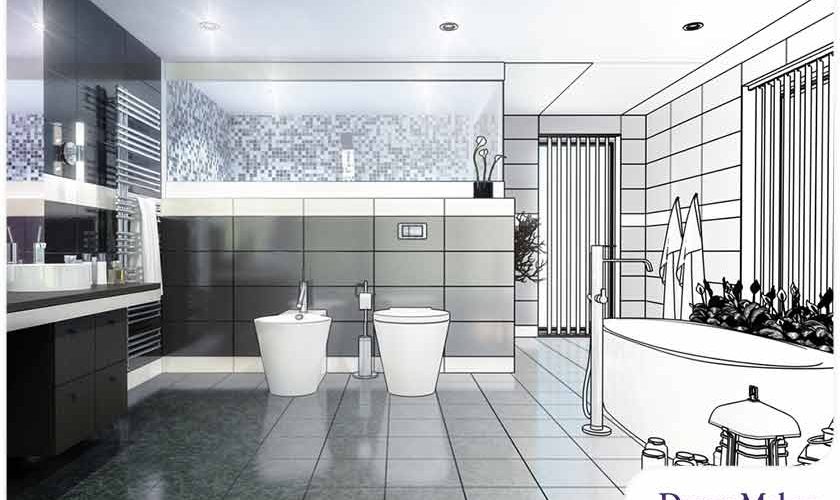 ---
Planning a bathroom remodel doesn't have to be complicated. All it takes is a little research, a good understanding of your budget and a bit of self-reflection. As one of the area's leading bathroom remodeling contractors, we usually advise homeowners to ask themselves the following questions to help make our first consultation easier and more productive.

What Are Your Reasons for Remodeling Your Bathroom?

Homeowners remodel their bathrooms for any number of reasons. Some feel that their bathroom looks run-down from years of wear and tear; others think it looks out of style. Some renovate to make their bathroom safer and more functional; others want it to be more water- and energy-efficient. Whatever your reasons for planning a bathroom remodel, make sure you communicate them with your remodeler. A clear understanding of your goals will set your project up for success.

What Is Your Bathroom Mainly Used For?

Is the bathroom in question a shared family bathroom, a master bathroom or a powder room? How many people are expected to use it? Do any of them have special needs that should be accommodated? Answering these questions will help your remodeler figure out the best features to incorporate into your bathroom design.

What Are Your Design Preferences?

Take time to look through home improvement magazines, Instagram, Pinterest and other design websites for ideas. Save any images you like so you can have a visual reference to show your designer. It doesn't matter if the pictures don't seem to go together—a good designer will be able to take the key things you like about each reference and come up with a design that's harmonious and to your taste.

Are You Looking to Make Structural Changes or Additions?

Some bathroom remodels are more involved than others. Many designers will encourage you to work within the confines of your existing space to minimize disruption to the rest of your home, but there will be times when more drastic structural changes are required. A good remodeler should be able to set your expectations and clearly explain how project cost, scope and timelines will affect each other before you make any final decisions.

Let's Start a Conversation!
Excited to start planning your bathroom improvement project? Get in touch with DreamMaker Bath & Kitchen of St. Louis Park! Give us a call at (954) 637-6386 or fill out our contact form to get advice from our team and schedule a virtual or in-home appointment. We serve the residents of St. Louis Park, MN, along with Eagan, Vadnais Heights, Roseville and the surrounding communities.