---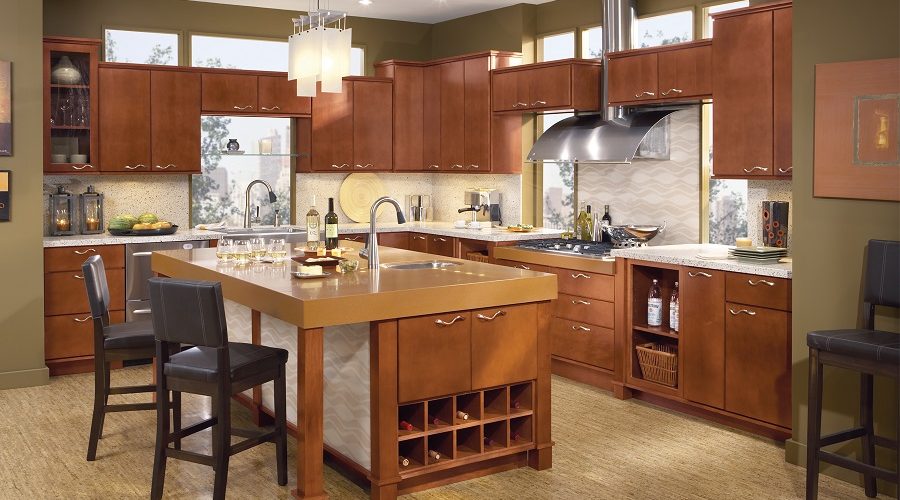 ---
There are a number of things to consider when planning a kitchen remodel. In between getting kitchen remodeling estimates and choosing a reliable remodeler, you have to make decisions regarding kitchen design and materials to use.
To help make the process easier for you, we're listing some timeless trends that have dominated American kitchens over the years. You may want to include some or all of these in your plans!
Open Layout Kitchens
This kitchen trend is among those that we won't see losing popularity anytime soon. An open layout can be applied to any kitchen style, be it traditional or contemporary. Open layout kitchens look bigger. They also exude a more fluid vibe, as there are no walls separating them from other rooms such as the dining and living areas.
Energy-Efficient Induction Cooking
Energy efficiency has been all the rage over the last several years. One way to make your kitchen more energy-efficient is to use an induction cooker or stove. Aside from consuming less energy and being safer than gas ranges and older electric stoves, induction cookers also offer a sleek appearance.
Practical Storage Solutions
You can never have too much kitchen storage space. Carefully planning and designing storage lets you maximize kitchen space. Some smart storage ideas to consider include pull-out drawers for kitchen staples and utensils, and vertical shelving for commonly used kitchen tools.
Plan Your Kitchen Makeover With DreamMaker Today — Call Us Now!
If you're on the hunt for a kitchen remodeling company that has the experience and capacity to help turn your remodeling dreams and goals into reality, you've come to the right place. As a full-service design/build remodeling contractor, DreamMaker Bath & Kitchen of St. Louis Park will assist and work with you from the planning and designing stage to the completion of the project. Call us today at (954) 637-6386 to get started.