---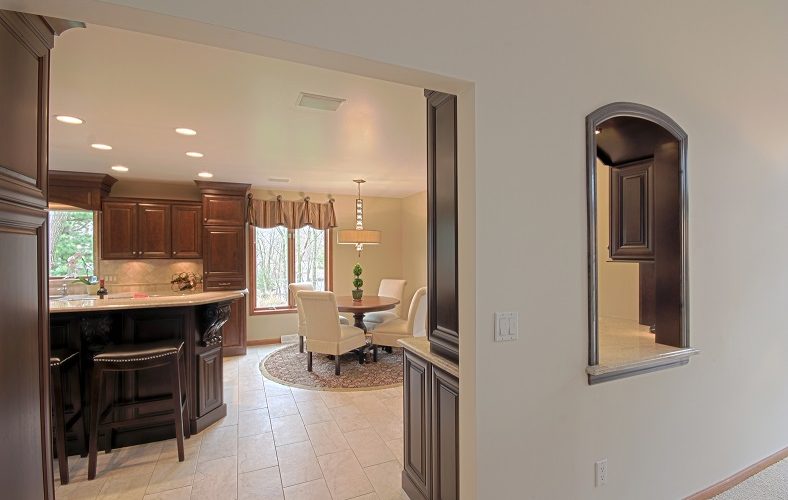 ---
Minnesota gets a considerable amount of snow every year, which makes one wonder whether that has anything to do with white being the most popular interior paint color in the state. Coincidence or not, white paint is indeed a timeless color. It's hardly a  surprise that it's a crowd favorite. If you live in Minnesota and are looking for fresh new ways to incorporate white paint into your home's decor, then this article from kitchen renovation company DreamMaker Bath & Kitchen of St. Louis Park is for you.
A New Take on a Classic
White paint is a classic but it doesn't have to be boring. Contrary to popular belief, white paint can be dramatic without having that hospital hallway feel. Varying degrees of opaqueness can help transform any space into a visually arresting attraction, even when you only technically are using one color throughout.
Play With Textures
Keep it fun and interesting by mixing and matching different textures. Your walls may be white, but your decor doesn't have to be! Invest in accent rugs, textured carpets and interesting furniture to break the monotony.
Floor It
The type of flooring you choose can make white interior paint pop out or recede into the background. Generally, white paint looks best when paired with wide-planked wooden floors in light shades, making any room look light, airy and more spacious than it actually is.
Go Minimalistic
White interior paint is so versatile that you can use it for just about any architectural style out there. But perhaps the best use of white paint is for the minimalist approach. You can never go wrong with clean, crisp lines paired with white.
Your Dream Home Come True
As one of the leading kitchen remodeling contractors in the area, DreamMaker Bath & Kitchen of St. Louis Park makes sure that all your home remodeling needs are met with nothing but the highest level of skill and professionalism. Call us today at (954) 637-6386 to be one step closer to your dream home!