---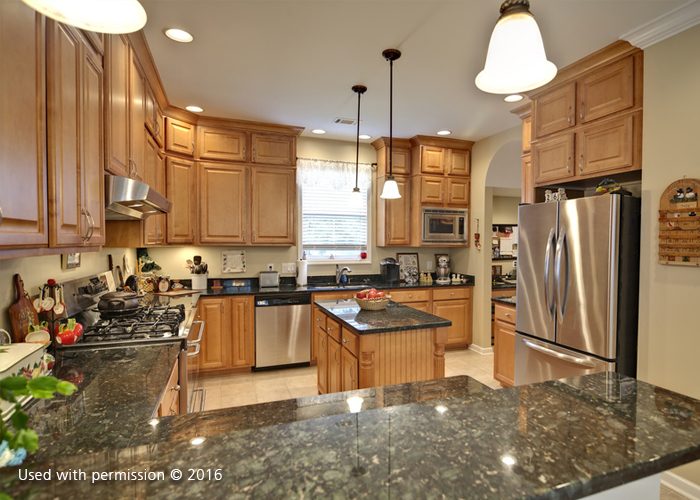 ---
It can be argued that cooking should not only stimulate the taste buds but engage the visual sense as well. In this blog post, leading kitchen remodeling company DreamMaker Bath & Kitchen of St. Louis Park helps you level up your cooking game with design cues from the kitchens of professionals.
Back to Basics
The best dishes can be whipped up even in the simplest kitchens. This means you don't have to have all the newest kitchen gadgets; sometimes, just the basics are more than enough. Start by investing in classic kitchenware that won't go out of style, such as a complete set of pots and pans. In terms of organization, opt for a simple setup that works. You can put the larger pots in a cabinet with a glass front for easy visibility and hang your most used pans on a wall-mounted pan rack for easy access.
Go with the Workflow
In professional kitchens, the flow starts from food storage, to preparation and then finally to food being served. In your own kitchen, you can utilize what is called the work triangle: a design configuration that puts the refrigerator, sink and stovetop in close proximity to each other in an effort to optimize movement.
Clean as You Go
Cleanliness is another factor that sets professional kitchens apart from standard kitchens. Take cues from professional kitchens by investing in easy-to-clean yet durable countertops such as granite or metal. Water-efficient faucets and dishwashers are also a must.
Let's Design Your Dream Kitchen
You don't have to break the bank to achieve the kitchen of your dreams. At DreamMaker Bath & Kitchen of St. Louis Park, we offer kitchen remodeling estimates that are easy on the pockets. Ready to build your own restaurant-inspired kitchen? Call us today at (954) 637-6386 to start a conversation.