---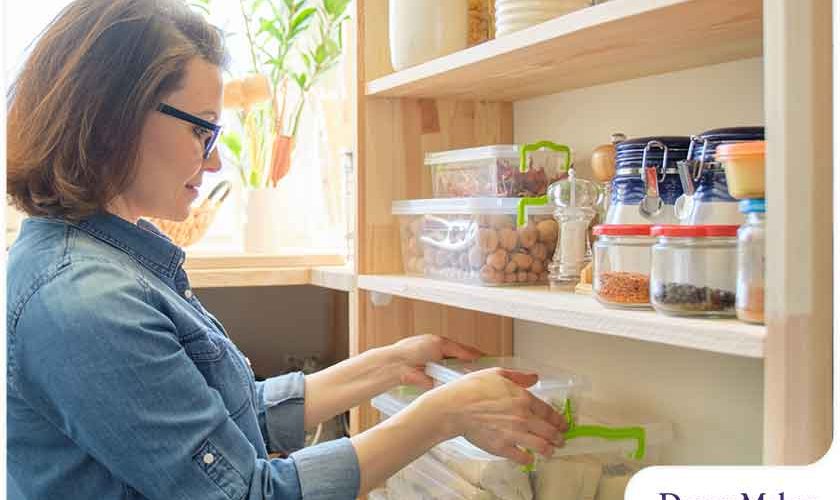 ---
Even if you're fortunate enough to have a pantry in your home, you might realize that it's not designed to satisfy your family's needs. Granted, it's a good thing to have more storage space in addition to your cabinets, but what's the use if it's difficult to locate the things you need in a pantry? Fortunately, we're here to help you. In today's post, DreamMaker Bath & Kitchen of St. Louis Park, the top home renovation specialist, shares some fundamental details you need to know to create the perfect pantry.

Ideal Features of a Pantry

The functionality of a pantry will depend on three fundamental attributes: accessibility, convenience and visibility.

Convenience. A convenient pantry should be located near your food preparation area. This is the reason why remodelers and designers often integrate pantries as part of a remodeled kitchen.
Visibility. Another measure of a great pantry is its visibility. According to professional home remodeling contractors, visibility means all the items that you need can be easily viewed at a glance.
Accessibility. An accessible pantry allows all items to be within reach and accessible without the assistance of ladders or other tools. This also means that items don't get in the way of each other.
Keep These Rules in Mind

If you're planning to add a pantry to your kitchen during your next remodeling project, don't forget to follow these rules during the planning process:

FIFO. When taking out items from your pantry, always remember "FIFO" or "first-in, first-out" to prevent perishables from going bad.
Pantry size. Before planning your pantry layout, first factor in the items that you'll store. This is because the size of the items that you're placing inside the pantry dictate the size of your pantry. Factoring in size will help you allot enough storage to store everything without crowding.
Single layers. When organizing items inside your pantry, try to place them so that they're in a single layer. Avoid putting items behind others as this obstructs the flow of the pantry.
Let's Start a Conversation!
If you looking for a home remodeling specialist, we are confident that DreamMaker Bath & Kitchen of St. Louis Park can make your remodeling dreams come true! Call us at (954) 637-6386 or fill out our contact form to start a conversation. We serve customers in Eagan, St. Louis Park and many nearby communities.