---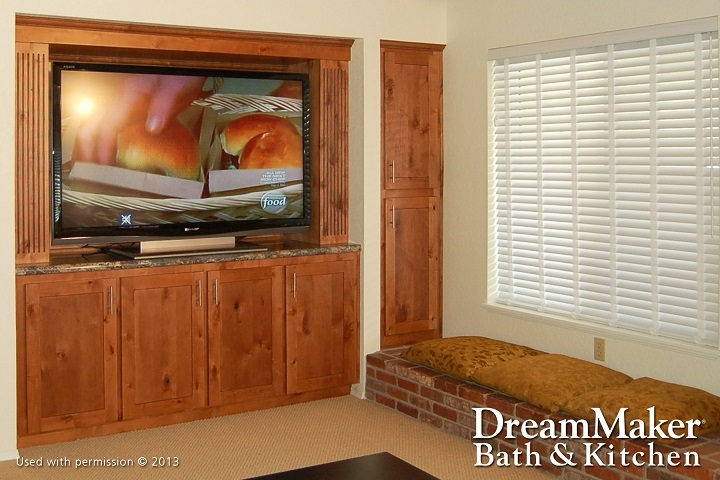 ---
An empty nest may seem lonely at first, but it can also be an exciting opportunity to spread your own wings and indulge in luxuries you didn't have room for with children in the home. DreamMaker Bath & Kitchen of St. Louis Park, one of the top home remodeling contractors in our area, has some ideas to put extra space to use.
Hobby Room
It's likely that you have all the bedrooms and storage options you need, so turn an extra bedroom into a home office or hobby room. This extra room can be the perfect space to exercise your creativity. You just need to add new shelving units, possibly new flooring and all the equipment you need for your hobby.
Master Suite
Depending on how your house is arranged, you may want to remove a wall to expand the master bedroom and turn it into a master suite. A master suite will give you and your partner room for a walk-in closet, a larger bed, and more luxurious features in the master bath.
Guest Room
You might decide to keep it simple and just turn an extra bedroom into a guest room. This is a practical use of space if family visits often. Consider adding bunk beds to the room to accommodate more guests.
DreamMaker Bath & Kitchen of St. Louis Park can help you with your interior redesign, kitchen renovation and more. We use a distinctive, full-service remodeling approach to make remodeling projects as easy as possible for our customers. We are dedicated to superior craftsmanship and ethical excellence, so you can rely on us for all of your remodeling needs. Call us at (954) 637-6386 to learn more about our services and products, or to schedule a consultation.