---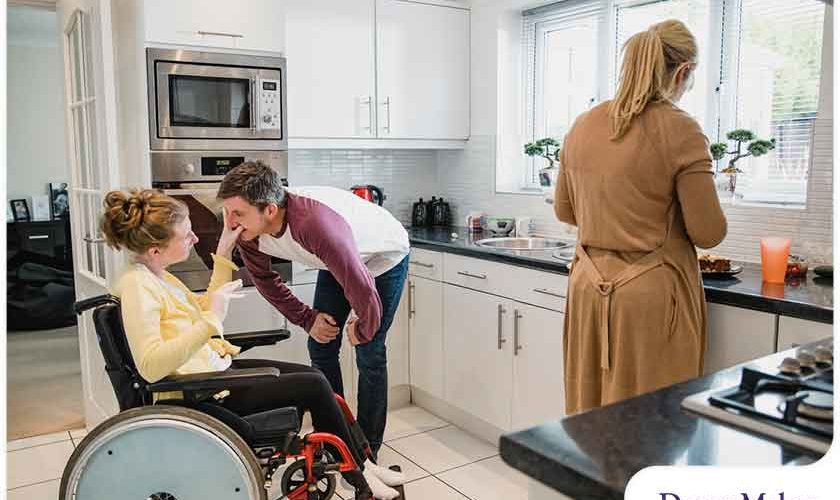 ---
Most homeowners don't think of making their homes wheelchair-accessible until it's a necessity, but this doesn't mean that it's difficult to remodel your home to improve its accessibility for your loved ones with limited mobility. You can start by doing simple fixes on your own, or contact home remodeling contractors to carry out large-scale upgrades to make your home fully accessible.

In this post, DreamMaker Bath & Kitchen of St. Louis Park, a trusted home remodeling company, discusses how you can create a wheelchair-accessible home.

Simple Changes to Improve Accessibility

If you're on a tight budget or want simple ways to improve your home's accessibility, here are a few upgrades you can make for little to no cost:

Door hinges. Instead of using hinges that swing inward, opt for outward-swinging hinges so that you have more space in your doorway.
Portable ramps. You can place portable wheelchair access ramps near entryways so that your loved ones with limited mobility can reach elevated spaces with relative ease, i.e. a porch.
Door knobs. Swap out knobs for handles so that it will be easier for a loved one to find leverage when opening and closing doors.
Furniture placement. Adjusting the position of your furniture and removing any unnecessary items will give you more room for mobility without requiring a full-blown home renovation project.
Advanced Remodeling for Wheelchair Accessibility

If you have a larger budget or have family members who really need proper wheelchair accessibility, here are a few structural changes you can have done to your home:

Wheelchair accessibility ramps. Replace stairs with wheelchair access ramps. We recommend using aluminum or concrete when constructing these ramps since they're strong and durable enough to handle heavy weight.
Elevated toilet seats. Installing an elevated toilet seat makes it easier to transition from a wheelchair to a toilet seat without straining joints too much. Also, you should add grab bars near the toilet for extra support and stability while getting on and off the seat.
Countertops. Reducing the height of your countertop and removing the cabinets will make it easier for loved ones with limited mobility to reach items while sitting down.
Let's Start a Conversation!
Looking for a remodeling specialist to customize your home? Trust the experts at DreamMaker Bath & Kitchen of St. Louis Park. We're here to make your remodeling dreams come true! Call us at (954) 637-6386 or fill out our contact form to start a conversation. We serve customers in Robbinsdale, St. Louis Park and many nearby communities.