---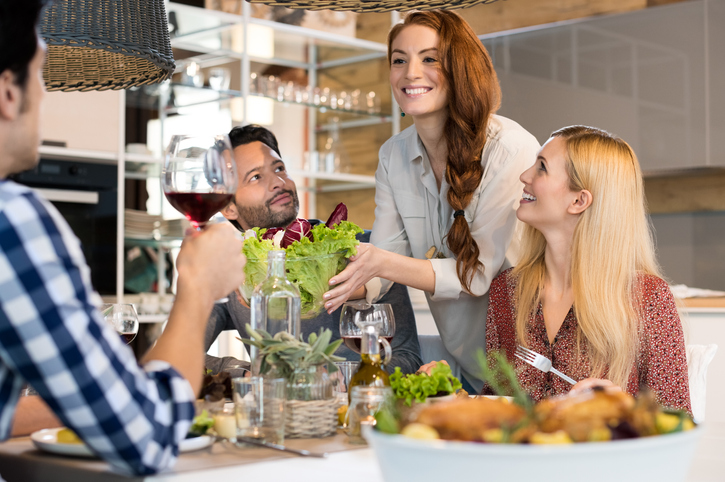 ---
If you have plans to host a formal dinner or casual get-together with friends and family this holiday season, you'll want your kitchen space to be as inviting, stylish and efficient as possible. After all, it's going to be the social hub of your home this time of year. DreamMaker Bath & Kitchen of St. Louis Park, your trusted home remodeling contractor, shares some secrets to designing the ultimate kitchen for entertaining.

1. Create a design that's both stylish and inviting.

A kitchen that's guest-friendly should make a great first impression right from the get-go. It should be warm, welcoming and appealing. Aim for a striking yet soothing color palette, as well as attention-grabbing accents that combine form and function.

2. Consider tech-savvy upgrades.

Make your life easier and wow your guests with smart home features and appliances. Whole-home audio is a must-have for the modern entertainer. A smart oven that allows you to adjust the temperature from your smartphone can help you juggle cooking and hosting duties. A smart dishwasher with ultra-low noise levels makes cleanup a breeze and won't get in the way of your guests enjoying after-dinner conversations.

3. Make sure everyone can be seated comfortably.

It's important for your guests to be comfortable while they enjoy your food and company. Our home renovation pros can help you find smart and stylish seating solutions for kitchens of any size.

4. Set the mood with lighting.

Lighting goes a long way toward setting the mood for your holiday get-togethers. When upgrading your lighting, take your kitchen's style into account. There are a wealth of options out there to fit any aesthetic, from classic pendant lights to color-changing LED light strips that can be installed along the wall cabinets and the base of your kitchen island.

Let's Start a Conversation!
DreamMaker Bath & Kitchen of St. Louis Park is one of the most trusted kitchen remodel contractors in the area. We're here to make sure your project starts off on the right foot and ends with all your expectations met. If you live in or around St. Louis Park, MN, get your project started by calling (954) 637-6386 today.