---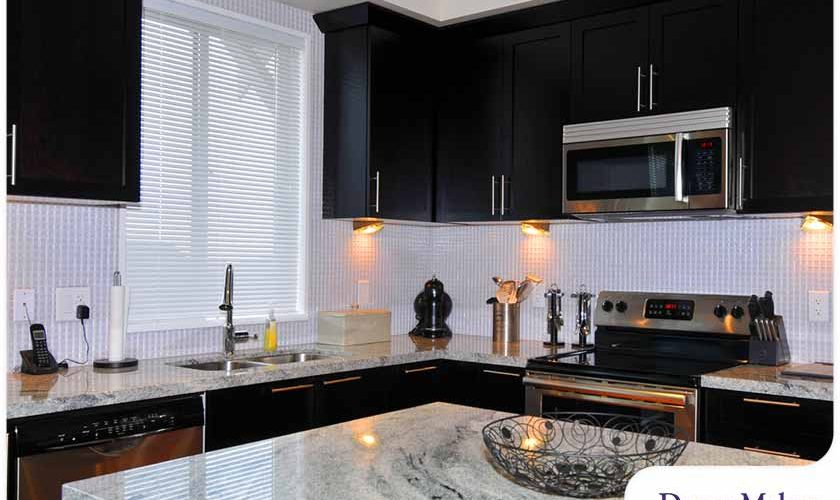 ---
A well-chosen countertop makes your kitchen more useful and easier to maintain, and can also serve as an important design element. While there are countless materials available, there are several factors you need to consider when making your selection. DreamMaker Bath & Kitchen of St. Louis Park, one of the top kitchen remodel contractors in the area, discusses five of them below:

1. Softly Veined White

A white or off-white shade with a light multi-tonal fleck or grain is one of the most common styles of countertops made of either natural stone or manufactured slab material, like quartz. It has a sparkling appearance that is both neutral and contemporary, highlighting the kitchen space's clean and light aesthetic while providing an obscure twist of elegance. It is usually preferred in traditional kitchens because it doesn't overpower other sophisticated elements like Shaker cabinets, lantern pendant lights and brass accents.

2. Pure White

This particular color is only available in manufactured countertop materials that are known for their stain resistance and minimal maintenance, like Corian and Caesarstone. It works well in contemporary kitchens and is usually effective in smaller spaces. Combining a pure white countertop with a design element of the same color helps create an illusion of a bigger space. It also provides a visual break in spaces with modern wood cabinets and other bold finishes.

3. Dark or Black

Dark countertops in shades ranging from black to charcoal may look and feel gothic in some applications, but can be harmonious in others. If you prefer a dark-on-dark palette for your kitchen remodeling project, make sure to emphasize natural or artificial lighting so the whole space doesn't look gloomy. Also, this countertop color is a perfect complement for other features like a colorful cabinet or a smoky mirrored backsplash.

4. Dramatic

Boldly veined countertops can either overwhelm your eyes or make you appreciate a kitchen's beauty. If you have a large kitchen and you want the counter to be the primary focal point of the whole space or the kitchen design doesn't exude enough drama, then this style is for you.

Let's Start a Conversation!

Count on DreamMaker Bath & Kitchen for all your home remodeling needs. From cabinet refacing to whole-home renovations, our team of specialists is committed to delivering your dream kitchen. If you'd like to discuss your plans, give us a call at (954) 637-6386 or fill out our contact form to schedule a virtual consultation. We serve homeowners in Adina, Minnetonka, Stillwater and many nearby communities.