---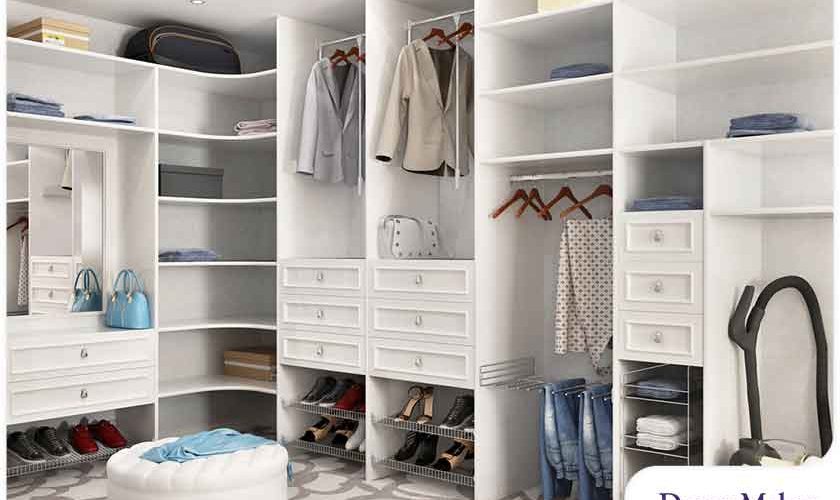 ---
Have you ever thought about planning a custom closet? You'll of course want to build a closet that reflects you and adds to the overall charm of your bedroom. In today's post, DreamMaker Bath & Kitchen of St. Louis Park shares four things to consider to build the best custom closet.

Consider Your Space

Before building your closet, determine if your current closet is big enough. Do you have to sacrifice bedroom square footage to make way for your desired closet design? Is it alright to sacrifice some additional space in the closet to make way for additions like shoe racks and accessory drawers? The biggest benefit of a well-planned closet is that you won't need a traditional dresser that takes up bedroom real estate.

Stay Organized

Before designing a new closet, make an inventory of your clothing and group them by types. Check your closet for clothes that no longer fit you; donate clothes you no longer use to non-profits or charitable organizations. Also consider your accessories. If you have a lot of bags, shoes or watches, take them into account when consulting your home remodeling specialist about your custom closet.

Design for Two

Designing a closet for two is more than just splitting it into halves. For example, some people prefer hanging their slacks straight while some prefer hanging them folded. It's better to agree on one way to arrange things to keep everything looking orderly and uniform.

Don't forget to factor in men and women's accessories. Men often have neckties, belts, handkerchiefs and watches. Women require space for handbags, jewelry and hats. Remember that these items require different storage spaces so it's important to take these into account when planning a custom closet.

Don't Forget About Ergonomics

You could have the biggest closet space in the world but if it isn't well-planned and ergonomic, then it will be wasted space. A well-designed closet makes it easy for the user to find things in an efficient manner. For example, open shelves are best installed at waist height so you can easily see what outfit you want to pick for the day. Underwear, socks, handkerchiefs and other accessories can be placed in a higher drawer, and items that you rarely wear can be placed near the floor. Designing a closet with a designated space for every kind of item ensures that you'll never misplace them.

Let's Start a Conversation!
Looking for a helping hand with your next home renovation project? DreamMaker Bath & Kitchen of St. Louis Park is here to make your remodeling dreams come true. Call us at (954) 637-6386 or fill out our contact form to start a conversation!