---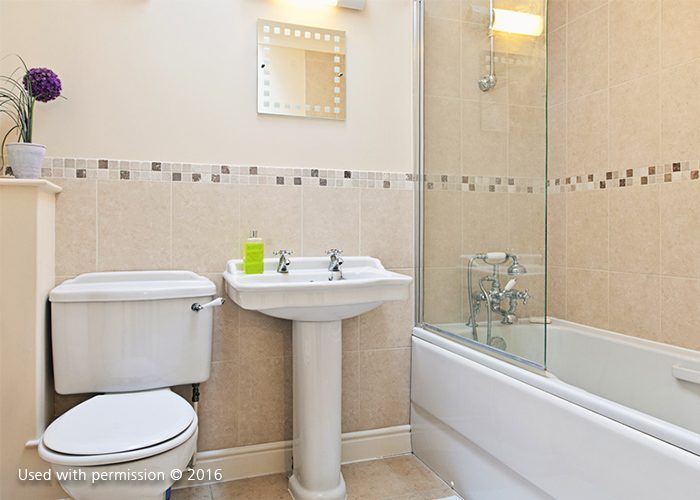 ---
It's important to be efficient with our water supply and to conserve water when possible. After all, we only have a limited amount of usable fresh water. Today, DreamMaker Bath & Kitchen of St. Louis Park offers simple tips to help you conserve water. In addition, as part of our bathroom remodeling estimates, we can discuss water-efficient bathroom options.
1. Use a Flow-Regulated Showerhead
A standard shower usually delivers a flow rate of 13.5 liters per minute. Meanwhile, a flow-regulated shower delivers a flow rate of 10 liters per minute. The difference in shower performance will be barely noticeable, but the water you will save throughout the year will be significant. When choosing your flow-regulated showerhead, look for a model with both an aerator and flow restrictor. This will allow the shower to deliver a soft and relaxing spray.
2. Upgrade Your Toilet
The toilet is responsible for nearly a third of a household's water consumption, so upgrading an old toilet can have a big effect on water conservation. New toilet models are much more efficient and can reduce water waste by up to 67%. There are three main types of water-efficient toilets available: pressure-assist toilets, dual-flush toilets and low-flow toilets. You can save thousands of gallons of water a year by installing one of these toilet models.
3. Invest in High-Quality Bathroom Fixtures
Investing in quality bathroom fixtures is important. Quality bathroom fixtures are more beautiful, durable and water-efficient than cheap alternatives. For example, poorly made taps can be tricky to turn off, so they drip continually and waste water. Poorly made taps also stiffen and rust. Stick to well-respected brands that you can rely on to open and close with ease.
DreamMaker Bath & Kitchen of St. Louis Park is the leading expert in bathtub shower replacement in our local area. You can rely on us for all of your bathroom remodeling needs because of our superior craftsmanship and many years of experience. Our expert team can help you plan the perfect bathroom remodeling project. Call us at (954) 637-6386 today to schedule an appointment.