St. Louis Park - Remodeling Case Studies
Whole House Remodel: Modern Downsizing
Project Name
Whole House Remodel: Modern Downsizing
Project Summary
Our clients' lovely family home was too much for her to manage at this point in her life, so when a townhome she had her eye on not far away came up for sale, she snapped it up. She hired us along with her long-time interior designer to update and customize her new home, working with her many beautiful and meaningful possessions as well as new pieces. Her sleek new modern kitchen efficiently facilitates her notorious culinary endeavors while making a striking aesthetic statement, and opens up to an angled dining table and seating area with a dramatic stone panel clad fireplace. Ahead is a view of the lake through the sunroom which is used as an airy, light filled office. A stairwall surrounded by clear glass panels and the wall above a massive floating credenza serve as gallery walls to display favorite paintings. Down the hall, the piano room doubles as a library with built-in bookcases and a window seat, and the master suite includes a serene and calming bathroom with a large stone shower and soaking tub.
Project Story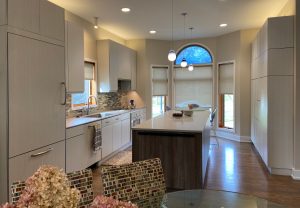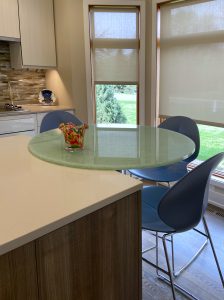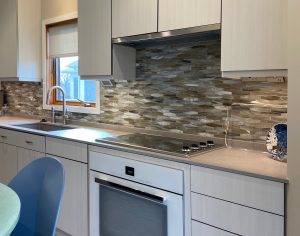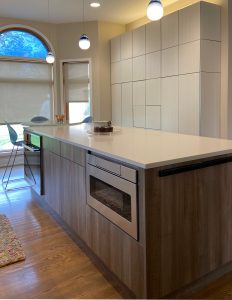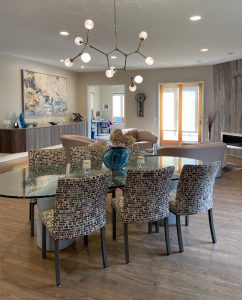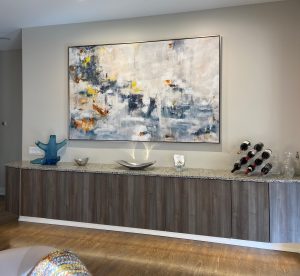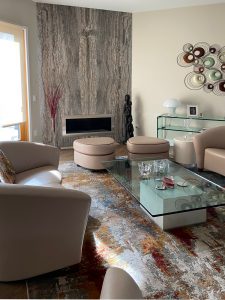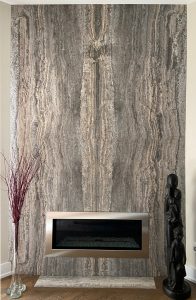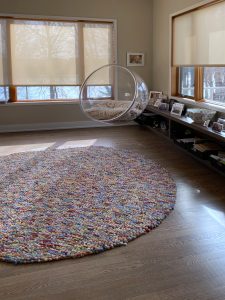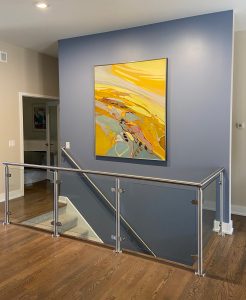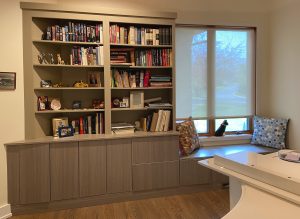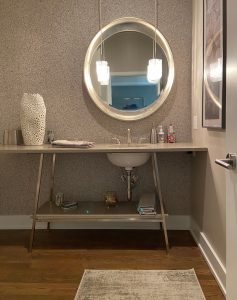 Project Category
Interior Remodeling
Job Category
Whole House
Services Performed
Carpentry, Demolition, Designing, Doors, Electrical, Flooring, HVAC, Installation, Lighting, Painting, Plumbing, Sheet Rock
Why DreamMaker
We were recommended to this client by her long time interior designer. We had previously worked with this designer on several projects and working with him had always been a good collaboration. After inviting us all to a long lunch, the client decided we were a good fit for her project. Here are some photos of the original townhouse before we started work: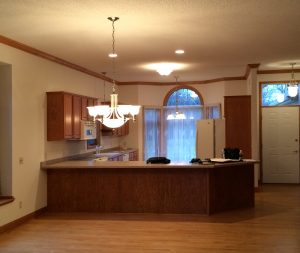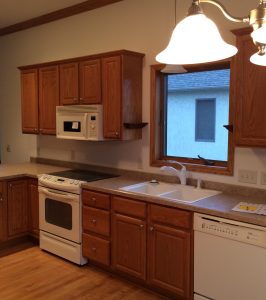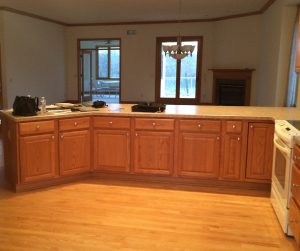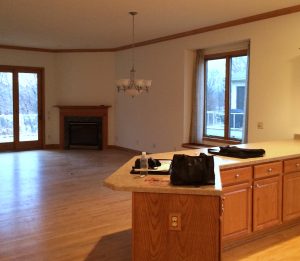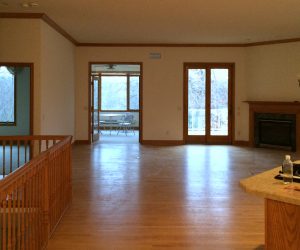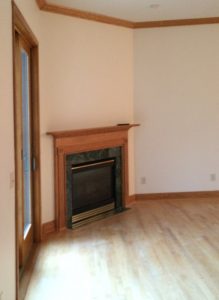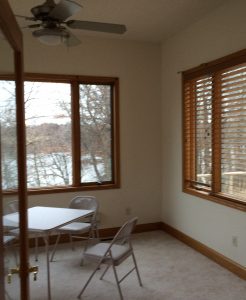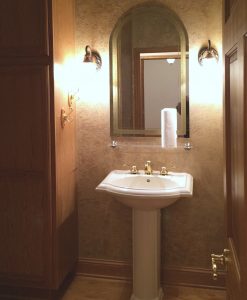 How does the remodel enhance the client's life
The design and execution of this home remodel is an example of taking what is valued and relevant from a past life and molding it into a new life going forward. Our client wasn't looking forward to giving up her long-time large family home with its comfortable familiarity and treasured memories, but knew she couldn't continue living there alone. As a team we gave her what she wanted and needed, the old updated with the new, so she now has a manageable place that truly feels to her like home.
Customer Testimonials
Our client loves her new home!
City
Mendota Heights
State
MN
Who did the work
We designed and produced this kitchen remodel in house, with our designers, an independent designer, our production manager, our office professional, and our carpenters working as a team, along with our subcontracted trade professionals.
Share this project: