St. Louis Park - Remodeling Case Studies
Chain of Lakes Kitchen and Dining Room
Project Name
Chain of Lakes Kitchen and Dining Room
Project Summary
Our clients had lived in their home with their two children for twelve years, and having decided to stay there for the foreseeable future, they wanted to update their kitchen. Removing walls and relocating a vent pipe resulted in a new open space redesigned around a large multi-functional sit-up island. Without adding any square footage, the new layout with its strategically placed workstations and ample counter space is conducive to multiple cooks working simultaneously. There are few wall cabinets, and except for the refrigerator, all appliances are under counter, making the kitchen easy and safe to use for all ages.
Project Story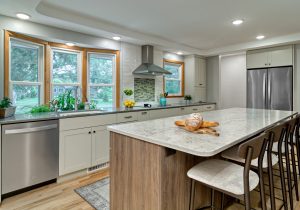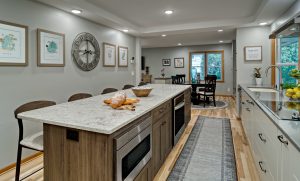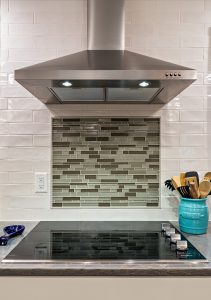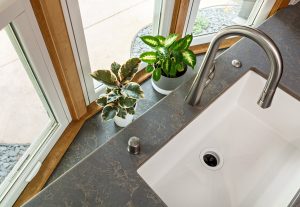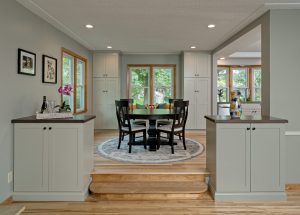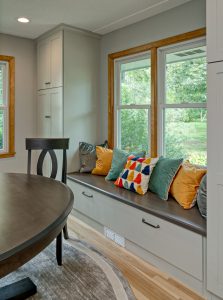 Project Category
Kitchen Remodeling
Job Category
Transitional Kitchen
Services Performed
Carpentry, Demolition, Designing, Doors, Electrical, Flooring, Installation, Lighting, Painting, Plumbing, Sheet Rock
Why DreamMaker
Our clients had numerous needs and wishes and were unsure how they could pull their project together to meet them all. They wanted one open room for extended family/friends dining and entertaining (the husband is primary cook and wanted to interact with guests and keep tabs on the football game while cooking). The back entry pantry was difficult to organize and access, and so needed to be redesigned. A single oven is more than adequate for them. No one used the desk area. Everyone disliked the carpet in the dining room. And so on... so they hired us as their design-build firm of choice. To show the family how to bring all their needs and wishes together, plus more they hadn't thought of, our designer presented several potential remodeling plans for them to consider, complete with CAD 3D perspectives to help them visualize the possibilities. Here are some before photos of the space: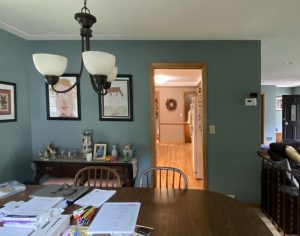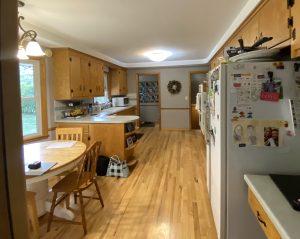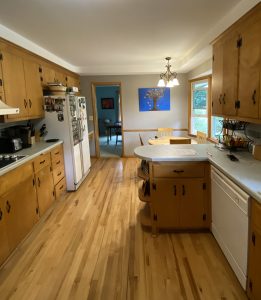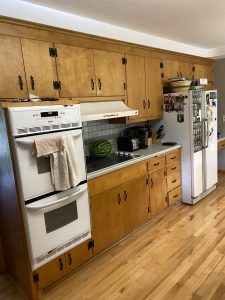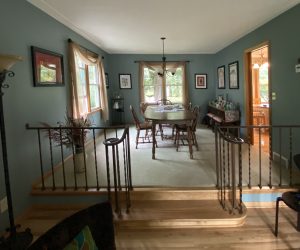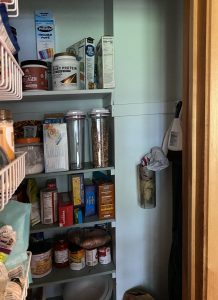 How does the remodel enhance the client's life
Removing the wall between kitchen and dining room and removing the back entry walls created one large room with a multi-functional sit-up island. The cabinetry and appliances layout was completely redesigned for optimum function at each workstation, conducive to multiple cooks working simultaneously. The sink was moved to the bay window for a more pleasant view and more space for the clean-up station. The windows at the new sink extended below the counter, and a new window well made this happen without the costly replacement of the windows. The clients call this their unplanned bonus detail and use it for plants. The new window seat in dining area is used for extra seating when the table is extended for entertaining. Additional tall cabinets and stair cabinets in dining area use former non-functional wasted space for more storage, serving counter, and safety at the steps. The ceiling molding in the dining room and shallow soffits in the kitchen are original architectural features which we carefully conserved. Quartz, ceramic tile, wood flooring, and custom wood cabinetry are all quality materials selected for functionality, durability, and ease of maintenance. All new appliances, sink and faucetry bring the kitchen up to date with the latest technological innovations.The new lighting plan utilizes ceiling recessed LED general light and soffit recessed LED for task light, all on dimmers. The mix of light painted and dark textured cabinets and judiciously chosen light and dark marble patterned quartz countertops provides interesting contrast. One full wall in the kitchen was designated for our clients' personally meaningful art: locally rendered and custom framed Chain of Lakes prints. This all adds up to a stunning new space that has positively changed the way this family works, plays, and interacts with each other and with guests.
Customer Testimonials
The remodel gave the family an extraordinary transformation with everything they all wanted in their new dream kitchen! Months later they say they are still finding new ways to enjoy their new space.
City
Edina
State
MN
Who did the work
We designed and produced this kitchen remodel in-house, with our designers, production manager, office professional, and carpenters working as a team along with subcontracted trade professionals.
Share this project: