---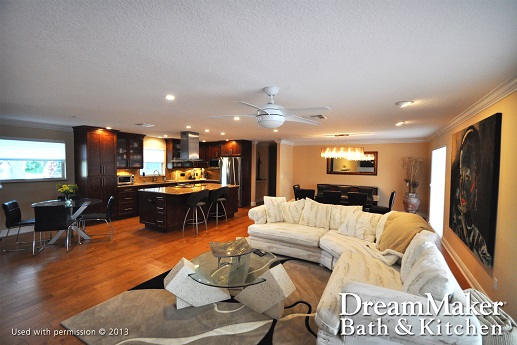 ---
A home remodel is a serious undertaking, whether you're putting in a new shower or gutting the whole kitchen. No matter how big or small the job is, you want it done right. That's why hiring the right bath or kitchen remodeling company is the most important consideration when you're looking to renovate your home. The wrong contractors can make your life miserable by overstaying their welcome, causing delays, reneging on promises and/or performing shoddy work.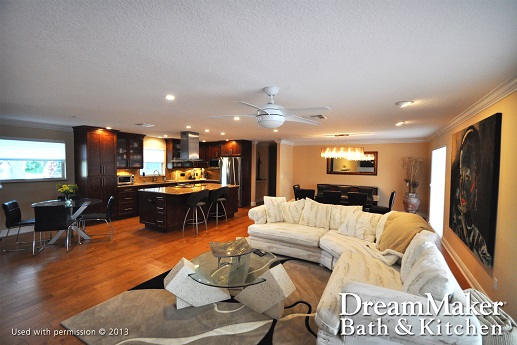 How do you know whether a contractor is truly reputable and reliable? It's easy: just look for these four signs.
1. Great Reviews
Rave reviews online and via references are a good sign that a remodeling company is worth hiring. When customers are particularly happy with a contractor's work, they will shout it from the rooftops. Likewise, when a contractor leaves a lot to be desired, folks are going to spread the word. DreamMaker Bath & Kitchen of St. Louis Park has earned stellar reviews from clients in the Twin Cities area. They comment on our professionalism, punctuality, creative designs and exceptional workmanship. Read a prospective contractor's reviews and take them seriously.
2. An Established Process
A contractor that doesn't have a prescribed process is one that will have a tough time staying on track with your project. An established process ensures that you know exactly what to expect at each phase of the renovation, and keeps the contractor on track. The DreamMaker's six-step process involves pre-planned meetings that help you stay involved and informed from inception to completion. It includes a dedicated project manager who stays in contact throughout the duration of the project to ensure your questions are being answered and your needs are being met.
3. A Client-Centric Mindset
A contractor who doesn't focus on your needs and address your concerns is one that is going to make your remodel a big headache. By its very nature, a home renovation is all about you – your home, your time, your money, your vision and your needs. To that end, DreamMaker has a Code of Values™ that we take very seriously. These include superior customer service, a commitment to open communication and putting our client's needs at the center of our operations.
4. Use of Quality Products
Cheaply made products, from lumber and paint to fixtures and appliances, have no place in a quality home renovation project. Low-quality materials and poorly constructed products mean a job that will not endure. That's why a low estimate can be a red flag in the home renovation business, often indicating that a contractor is cutting corners or using low-quality materials. Quality products will cost a little more, but a reputable home remodeling company will always insist on using them. Quality products beget a quality renovation.
Start a Conversation With DreamMaker
Are you in the process of evaluating remodeling contractors for your home makeover? Consider DreamMaker Bath & Kitchen of St. Louis Park for quality work and personal service. Call (952) 417-9999 or submit our online form to start a conversation!