---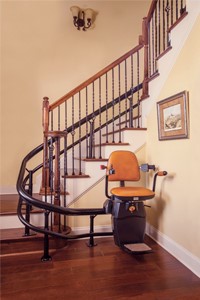 ---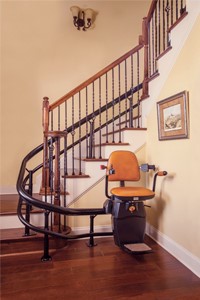 You have heard the pitter-patter of little feet upstairs after bed time. It's the place you raised your beautiful children. Within these four walls, your boys became men, your girls became women, and your dreams became realities. Now that your children are moving out and starting families of their own, you've thought about downsizing, but you just can't. This is where you want to live the rest of your lives. The place where your grandchildren will come and visit, the place that will continue to host holidays, celebrations, and everyday triumphs. It's more than just a house. It's a home. It's your home.
It's not time to move. It's time to remodel!
Aging in Place, or AIP, is an increasing trend among retired adults. It is a style of living that allows for individuals to remain in the same homes with consideration to changing circumstances such as accessibility and mobility. Remodeling living spaces with the addition of products that allow for assisted maneuverability can maintain a comfortable and independent lifestyle for years to come.
The National Association of Home Builders Remodelers partnered with AARP to establish the Certified Aging-In-Place Specialist (CAPS) program. These professionals have earned certification through training in construction and design of accessible, yet aesthetic, homes. CAPS professionals vow an ethics code and are required to further their knowledge periodically through educational programs.
With the assistance of CAPS professionals, preparing for the future is easier and more attainable than ever. Many of our DreamMaker Bath & Kitchen franchisees are certified Aging-In-Place Specialists. Our franchisees offer remodeling services to do just that.
In addition to standard full-service home remodeling, DreamMaker Bath & Kitchen specializes in an AIP service, which they have named "Independence by Design." DreamMaker says, "allowing you to perform everyday tasks independently and safely, our home improvements also are adaptable as your needs change, delivering value that truly exceeds the investment."
Some common Safety and Mobility remodeling projects include:
Entrances and doorways:
Minimal steps and inclines.
Wider door frames.
Keypad locks.
Stairs:
Wide steps.
Durable hand rails.
Chair lifts.
Bathrooms:
Grab bars.
Zero-barrier walk-in showers.
Easily accessible counter tops and cabinets.
For more information on DreamMaker's aging in place products and services, visit the Safety and Mobility website here.