---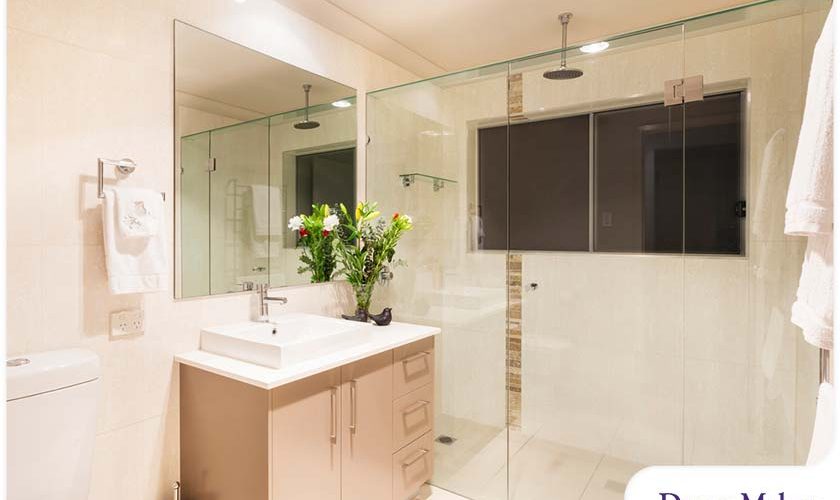 ---
Many homeowners want their bathrooms to look sleek and contemporary, while others need theirs to be more accessible and low-maintenance. But these qualities aren't mutually exclusive; a bath space can be stylish, accessible, and maintenance-free when it's a wet room. But what exactly is it and why should you care? The premier bathroom renovation expert in the area, DreamMaker Bath & Kitchen of South Valley, shares some of the essentials.
What is a Wet Room?
The term "wet room" is as straightforward as it gets. It's a type of bathroom that's supposed to get wet. Compared to a conventional bathroom design, a wet room has no distinct wet and dry areas. The space is designed with no partitions between the tub or shower and the rest of the bathroom. The walls and floors are completely "tanked", meaning they are sealed with a waterproofing membrane to keep the room safe against water or moisture damage. The floor of a wet room is also level throughout, with just a slight slope in the shower and tub area to guide water efficiently into a drain.
You'll Love Having One
Wet rooms have become popular in recent years, and for good reason. They offer some unique advantages that give them an edge over traditional bathrooms. If you're still unsure whether a wet room makes for a worthy bathroom remodel, perhaps these will help you decide:
A wet room helps improve safety and accessibility in your home. This has to do with its open-concept floor plan, which makes the bathroom easier to navigate for older adults or those with mobility issues. Not only that, but the shower area of a wet room has no threshold, allowing for zero-effort access. To make the room even more accommodating, no matter their age or ability, consider adding grab bars, shower seating, and non-slip flooring.
A wet room is stylish and contemporary. The open floor plan works perfectly in a wet room. The lack of partitions allows for a larger and more spacious bathroom, which should be exciting for fans of the minimalist aesthetic. If you have a small bathroom, turning it into a wet room can make a notable difference to its overall look and feel.
A wet room is simple to clean and maintain. We've mentioned how the floors and walls of a wet room are fully waterproof. This significantly reduces the potential for leaks and water damage (which are costly to deal with it). Because a wet room doesn't have the usual shower surrounds or doors, cleaning around them is also worry-free.
Schedule a Design Consultation
DreamMaker Bath & Kitchen of South Valley checks all the boxes of what a trusted home remodel company should be. Let us handle your wet room remodel and we'll design and build a functional and stylish space that can elevate your showering experience. We proudly serve homeowners in and around South Jordan, Sandy Draper, Riverton, & Herriman, UT. Call us today at (801) 410-0909, or fill out this contact form to start a conversation. We'd love to hear from you!