---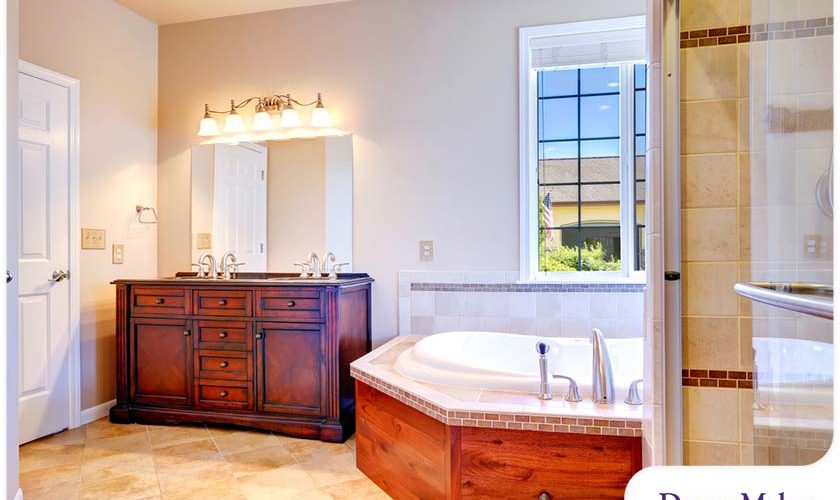 ---
If you have been sharing your only bathroom with other family members or guests, consider adding an extra one in your home. While it is a large investment to consider, there's no denying that it can take up time, money, and resources. Before you embark on this project, consider a few things first.
DreamMaker Bath & Kitchen of South Valley, your trusted "bathroom remodeler near me", shares five things to think about before adding a bathroom to your home.
Building Codes and Permits
There are different building codes and ways to get a permit in each city and town. Find out what you need to do to get a permit, when to schedule any necessary inspections, and what the code needs for a bathroom. Ventilation requirements, window requirements, or restrictions on the types of pipes used are all aspects to consider.
Location
Find places in your home where you could add another bathroom. The easiest and least expensive option is probably on the side of an existing bathroom, where the plumbing is already. If your local building codes allow it, you can put a bathroom anywhere in your house. Other common places are the end of a hallway with no rooms on the other side, a closet, a bedroom, or even the garage or basement.
Purpose
Before soliciting a bathroom quote, ask yourself: "What will be the purpose of the extra bathroom?" Your answer will inform the features and design of the space you'll be working with. If you need a small guest bathroom, a powder room would be your best bet. It will only have two fixtures – a toilet and a sink. A full bath space may be a sensible choice if you have a growing family and have been struggling with sharing with the other household members every morning.
Contractor
Since a bathroom addition is more complicated than regular bathroom remodels, it will be worth it to trust the project to a contractor like DreamMaker Bath & Kitchen. As a full-service remodeler, we'll make sure to get you involved in all phases of the project, from your initial consultation with us to the application of the finishing touches to your newly-built space. We have the skills and expertise to ensure everything is on the right track.
Let's Start a Conversation!
DreamMaker Bath & Kitchen of South Valley does more than give an honest bathroom estimate. We work with our clients from the beginning to make sure everything is completed the way they want, paying close attention to our customer's individual needs.
Get in touch with us by calling (801) 790-4397 or filling out this contact form. You can also visit our design center, which serves homeowners in and around South Jordan, Sandy, Draper, Riverton, and Herriman. We look forward to hearing from you!