---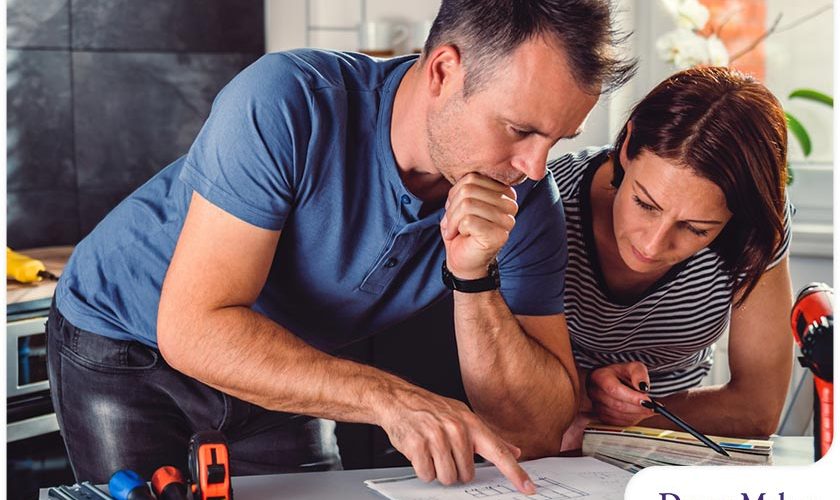 ---
Many things can go wrong in the home remodeling process. Some of them are out of one's control, but for the most part, they stem from a combination of poor choices, a lack of communication between the homeowner and contractor, and improper planning. Understanding the reasons behind these issues can help you avoid them right from the start, and allows you to be better prepared both financially and emotionally. Trusted home remodeler DreamMaker Bath & Kitchen of Southern Lakes discusses more below.
Focusing on Aesthetics Only
Nothing is more exciting than envisioning your bathroom, kitchen or bedroom transformed into a fresher, more stylish space. Unfortunately, none of that matters in the end if it has defective plumbing, faulty wiring, insufficient structural integrity and other problems hidden beneath the surface. When planning your home renovation project, be sure the contractor you hire performs in-depth surveys that involve looking into issues that may need to be addressed or incorporated into the design.
Getting the Measurements Wrong
Imprecise measurements can lead to numerous consequences. The last thing you want is to run short on materials or find that the countertop or cabinet you purchased doesn't fit properly. To avoid this, make sure you hire a kitchen or bathroom remodeler that takes measurements during your initial face-to-face meetup. Obtaining such information allows them to provide you with a more detailed and precise estimate.
Trying to Be a Bit Too Trendy
There's nothing wrong with following the latest design trends when revitalizing your living spaces. The problem, however, lies in choosing designs that look eye-catching today but quickly start losing their charm. This is especially true if you are looking to sell your home in the near future. A splash of color or texture is okay as long as the overall design offers a clean look and long-lasting appeal.
Going Beyond the Project's Scope
Making additional requests while the project is underway can affect not only your budget but also the project's timeline and resources. This, unfortunately, may increase the chances of your renovation failing. This is known as "scope creep" or the situation where the amount of work exceeds what was originally planned. Following the agreed-upon plan is the best way to avoid this. More importantly, you and your contractor must establish clear goals for the project through proper planning and communication.
Let's Start a Conversation!
DreamMaker Bath & Kitchen of Southern Lakes appears on the first page of the search results when you look up "home remodeler near me" online. Through our proven and streamlined remodeling process, we can ensure every aspect of your renovation is taken care of while minimizing the stress and preventing major setbacks as much as possible. Call us today at (262) 500-3689 or fill out our contact form to schedule an appointment for a design center visit or a meeting via webinar. We serve homeowners in Union Grove as well as Pleasant Prairie, Bristol, Salem, Sturtevant and other nearby areas.