---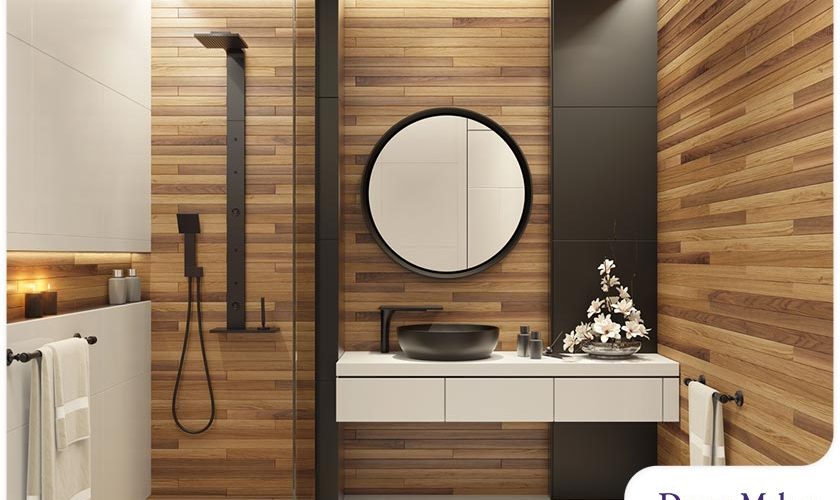 ---
As one of the most trusted bathroom contractors in the area, we know a thing or two about creating beautiful and functional bathrooms that don't cost an arm and a leg. Unfortunately, many homeowners fail to stay on budget and end up paying a lot more than they originally intended. To help keep you from falling into the same trap, here's a short but practical list of things that you can splurge and save on when remodeling a bathroom.
Splurge
Smart storage solutions – If you are like many homeowners, you probably don't have a lot of space in your bathroom. In fact, the average American bathroom is only 35 to 40 square feet in an apartment or small home. If you think about it, that's just enough space for a shower, sink and toilet. That's why it pays to spend a little extra on clever storage solutions so that you can maximize your space.
Vanity – A beautiful vanity can easily be the centerpiece of your new bathroom, so it's worth it to invest in a good one. To make it even more worth your while, ask your bathroom remodeler to help you find one with features such as extra storage or even built-in electrical outlets.
Luxury shower – These days, most people live fast-paced lives so they don't really have the time to take a bath. Also, tubs take up a lot of bathroom real estate so you may consider eliminating it completely. If you go this route, you may want to invest in a luxury shower with all the bells and whistles.
Save
Tile & flooring- There are thousands of economical tile options out there that can transform your plain bathroom into the bathroom of your dreams. Instead of shelling out a ton of cash for natural stone, for instance, you can use printed porcelain that looks like the real thing. Alternatively, you can effectively cut costs by only splurging on a specific tiled area, like the shower wall.
Plumbing. One good way to go way over your original bathroom budget is to have your contractor relocate the existing plumbing. When planning your bathroom, try to design it in such a way that you don't have to move pipes and drains unnecessarily.
Let's Start a Conversation!
Planning to redo your bathroom? Instead of searching online for a "bathroom remodeler near me", why not give the trusted experts at DreamMaker Bath & Kitchen of Southern Lakes a call? Dial (262) 923-8721 to schedule an appointment. Alternatively, you can fill out our online contact form to request a quick estimate. We serve customers in Union Grove, Kenosha, Racine, Pleasant Prairie, Bristol, Salem, Sturtevant and Somers, as well as the surrounding communities.