---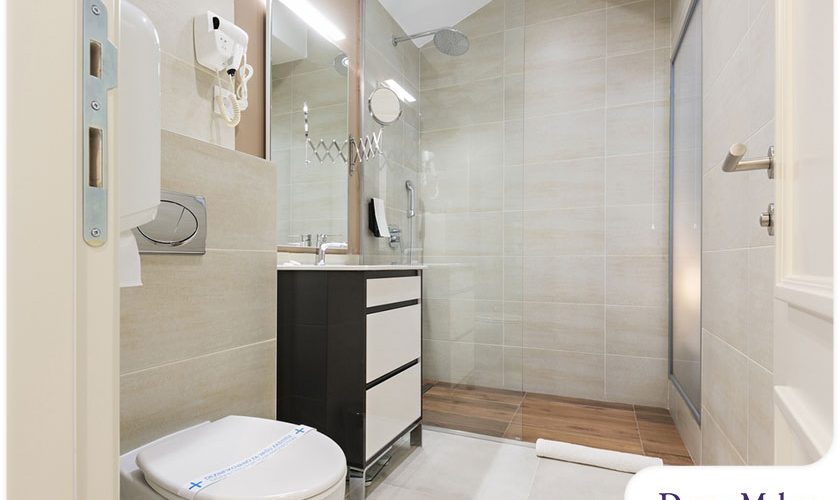 ---
If you haven't heard the term "aging in place" already, you're going to hear it more and more in the next 10 years. Many older adults have a desire to stay in their own homes for as long as possible. Rather than moving to a senior living community, homeowners are looking for a "home remodeler near me" to modify the spaces in their home to be more accessible.
Take a look at some of the benefits of a tub-to-shower renovation by DreamMaker Bath & Kitchen of Southern Lakes for aging in place.
1. Additional Space
Tubs, by nature, are large and awkward. Replacing a tub with a shower can reduce the footprint of the bathing area, giving you more room to spread out and maneuver.
2. Improved Mobility
As you grow older, you may find it difficult to navigate the high threshold of a tub. With a walk-in shower with little to no threshold, however, that obstacle becomes a non-issue. On top of that, mobility remodeling for bathrooms often includes built-in shower seating, further reducing fall risk by supporting those that cannot stand for long periods of time.
3. Increased Safety
Millions of seniors are injured every year due to falls. To make matters worse, these falls often occur in the bathroom. A tub-to-shower conversion, however, helps to minimize risk by converting potentially hazardous tubs into showers with low or no thresholds and slip-resistant tiling.
4. Better Aesthetics
Last but not least, a tub-to-shower conversion provides a great opportunity to freshen up the look of your bathroom. A walk-in shower can help open up the space while providing a bit more of a modern touch. Now's the time to get the bathroom you've always wanted!
Design Your Dream Bath With DreamMaker
DreamMaker Bath & Kitchen of Southern Lakes can provide you with everything you need to turn your bathroom into the spa of your dreams! Come visit us in our design center or give us a call today at (479) 315-5253. You may also fill out our contact form to connect with our experts and request a bathroom quote. We are proud to serve homeowners in Southern Lakes including Kenosha, Racine, Burlington,Lake Geneva, Pleasant Prairie, Union Grove, Salem, Bristol, Sturtevant, Somers, Paris, Twin Lakes, Brighton and Kansasville.