---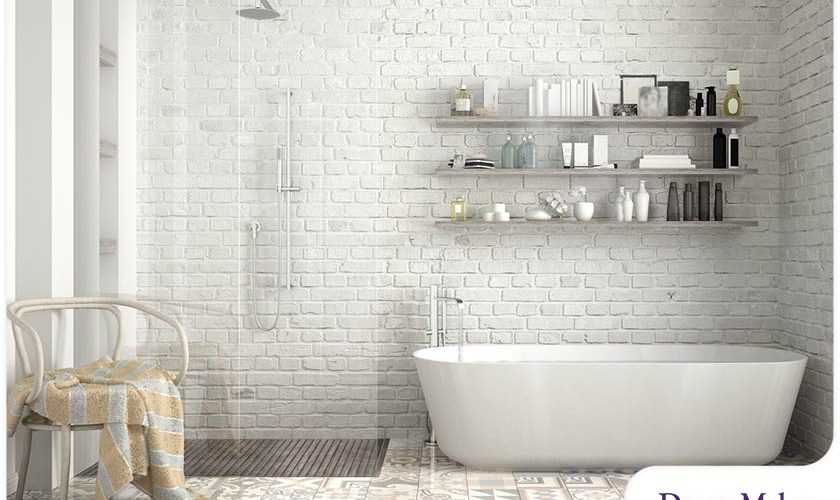 ---
A sleek, modern bathroom design is a safe choice for many homeowners. But if you want your bathroom to have unique character, a vintage or retro design might just be what you need! DreamMaker Bath & Kitchen of Southern Lakes, one of the area's top bathroom remodelers, has some design ideas to help you create a vintage or retro-inspired bathroom.

Clawfoot Tubs

Clawfoot tubs are definitely an eye-catcher. Adding a tub to your bathroom will bring elegant, romantic appeal to the space. However, note that this bathtub style can be more difficult to clean and maintain. Free-standing tubs, in general, are also prone to excess spillage.

Vintage Hardware

If you want to breathe new life into your bathroom without breaking the bank, you can simply update vanity hardware and other fixtures. Make sure to pick materials that have a vintage look. Brass fixtures can give your bathroom a nice '80s vibe. For your showerhead, you might want to select polished chrome or copper.

Checkerboard Flooring

If your bathroom remodeling project involves changing the flooring, you might want to go with something fun like a checkerboard pattern. This design is reminiscent of the kitchens in the 1920s and 1930s, but it can still create an appealing visual wherever you use it — including the bathroom. With regards to material, you should opt for ceramic tiles since they are more durable and easier to clean.

Wood Vanities

Unpainted wooden vanities have been getting much love recently. What seems to appeal to many homeowners is the look of reclaimed wood or light wood that features clear stain and grain pattern details and knots. These elements add great texture and visual interest. And if you have an all-white bathroom, they can warm up the look of the space too.

Skirted Sinks

If you're not quite sold on the bare-bones type of vanity sink, you might want to consider a skirted sink instead. This style was popular in the late '70s, particularly in the basement bathrooms of Midwestern homes. One great thing about skirted sinks is they are DIY-able. Look for a fabric with an interesting pattern.

Let's Start a Conversation!
For your bathroom renovation needs, look no further than DreamMaker Bath & Kitchen of Southern Lakes. We are a locally owned and operated franchise, and we can provide you with personalized service for your remodeling project. Call us at (262) 923-8721 or fill out our contact form to start a conversation. We serve customers in Union Grove and other surrounding areas including Burlington, Salem, Twin Lakes and more.